Rincon de la Vieja National Park, Costa Rica
This 34,800 acre (14,084 ha) national park is home to an intriguing combination of volcanic geological wonders and pristine tropical forests that span six life zones. Of course the main attraction is the smooth cinder cone volcano, Rincon de la Vieja (6217 ft, 1895 m), comprising of nine contiguous craters that dot the volcanic national park.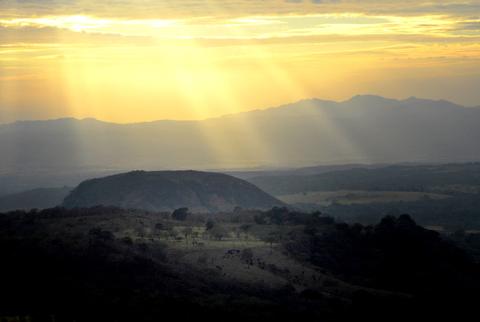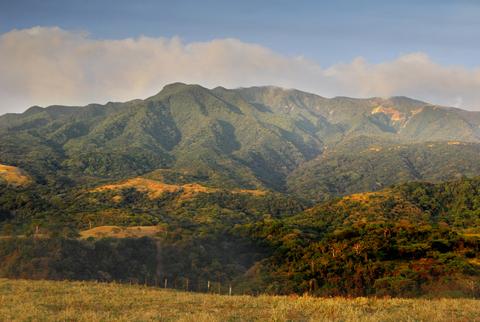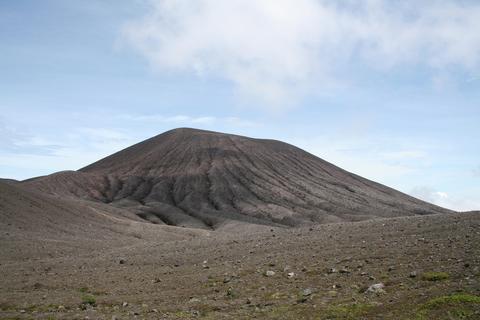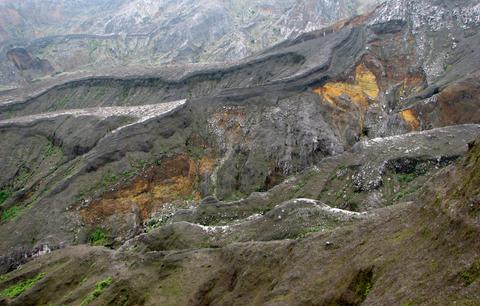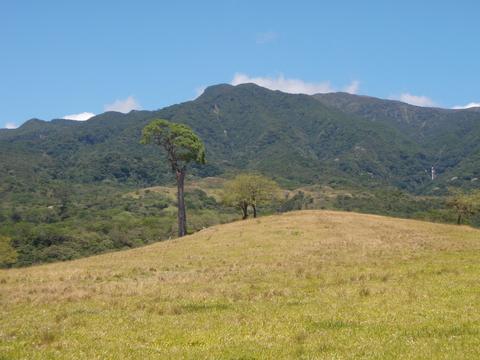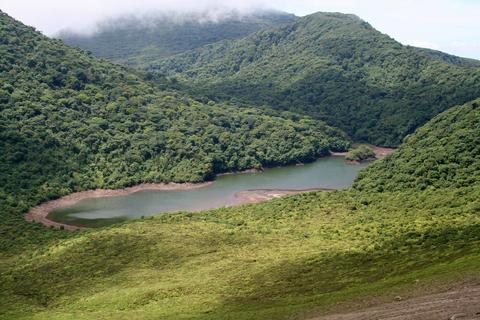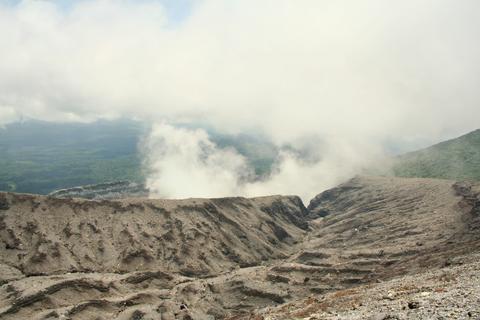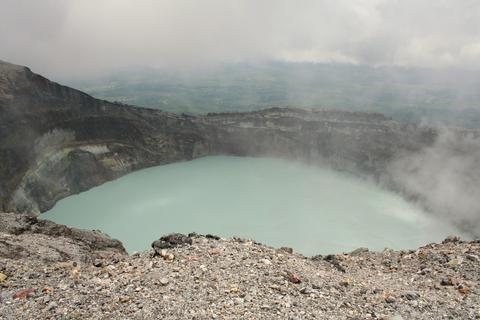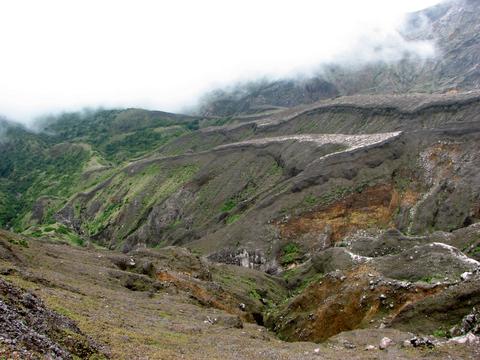 Among the craters is the Santa Maria Volcano (Volcan Santa Maria), the highest peak at 6,385 feet (1916 m). This collection of volcanic peaks are the most active in the Guanacaste Mountains (Cordillera de Guanacaste), where major volcanic activity occurred during the latter half of the 1960's. The Von Seebach crater is still currently active, continually venting steam and the occasional volcanic hiccup.
Tropical forests, including sections of montane and dwarf cloud forest, span the park's base, providing safe haven for a host of flora and fauna. Mammals include pumas, jaguar, monkeys-howler, spider, and white-faced, kinkajous, sloths, and tapirs. The east side of the park is exposed to Atlantic trade winds bringing a large amount of rainfall. A drenching 200 inches (500 cm) is liable to fall in any given year, covering the mountainside with lush vegetation. Conversely, the Pacific side has a distinct dry season-February to April-making it ideal for visitors wanting to hike the higher elevations.
Trails stem from the Santa Maria ranger station and zigzag their way through the park, covering over 5,000 vertical feet (1,525 m). A sulfuric hot spring is 3 km up the trail from the ranger station, allowing visitors to relax in its naturally heated pools and then cool off in a nearby stream. In close proximity, a trail reveals a number of adjoining waterfalls with perfect swimming holes. Bubbling pools of mud can be found an additional 3 km beyond the hot springs where visitors can observe Rincon de la Vieja's powerful geological forces at work. Las Pailas ranger station is a short distance away, offering visitors a chance to spend the night at the adjacent campgrounds.
Ambitious trekkers may elect to hike to the volcano's summit, a somewhat rigorous all-day endeavor, but certainly worth the effort (*). The trail traverses several life zones and distinct ecosystems as it climbs higher up the mountainside. Starting from Las Pailas, the trail curves its way to Von Seebach, which spits geothermal steam into the air as if to warn that an eruption is immanent. This 6 mile (10 km) trail ascends through montane tropical forest, eventually giving way to dwarf cloud forest. The steaming crater lays a half-mile (0.6 km) beyond the last vestiges of shrubbery, through a gauntlet of volcanic talus. With luck, clear skies will reveal an uninhibited view of endless country-virtually the whole of Costa Rica-including both coasts and the shimmering sea beyond. Dry season-November to April-is the best time for visitors to attempt the hike due to a higher probability of sunshine and clear skies.
Camping is allowed throughout the park, however, food is not available onsite and should be packed beforehand. Visitors on route to the summit should pack accordingly. Basic accommodations are offered outside the park near the village of San Jorge. Various haciendas offer room and board, plus transportation to the park.
* A SERIES OF ERUPTIONS AROUND THE CRATER OF RINCON DE LA VIEJA VOLCANO HAS CREATED A SAFETY HAZARD FOR VISITORS WISHING TO HIKE TO THE CRATER. PERHAPS STABILITY WILL RETURN TO THIS ACTIVE VOLCANO BUT UNTIL THEN NO HIKERS ARE ALLOWED NEAR THE CRATER.
Rincon de la Vieja National Park Personalized Trips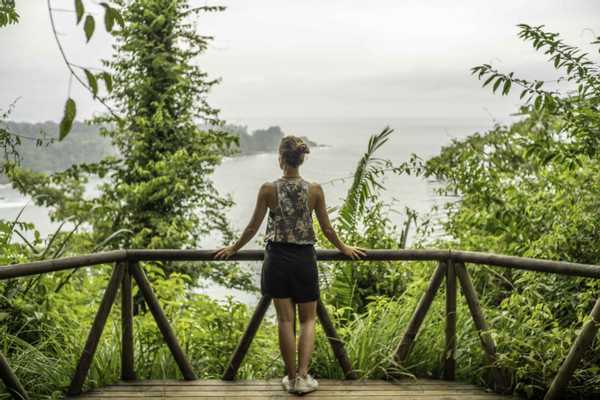 Costa Rica
One Ticket to Paradise!
Expert Choice This epic adventure for solo travelers lets you explore Costa Rica in your own time, indulge in exciting activities, and sample delicious cuisine.
Rincon de la Vieja National Park Things to Do