Tortuguero National Park, Costa Rica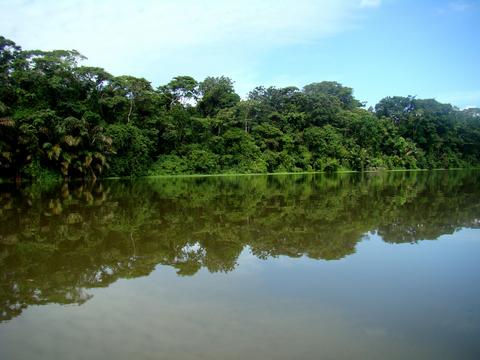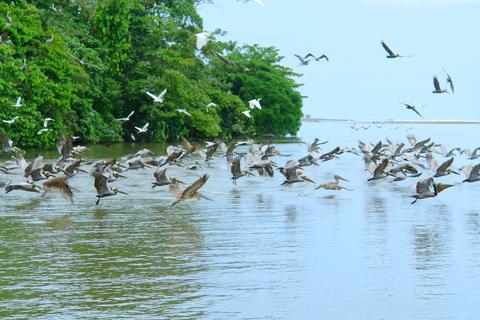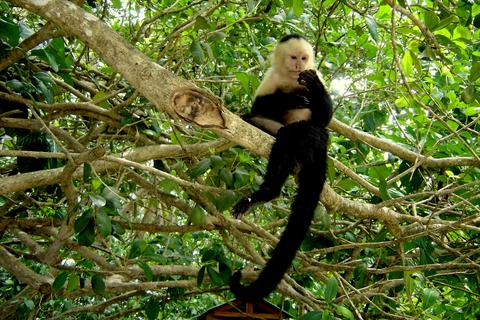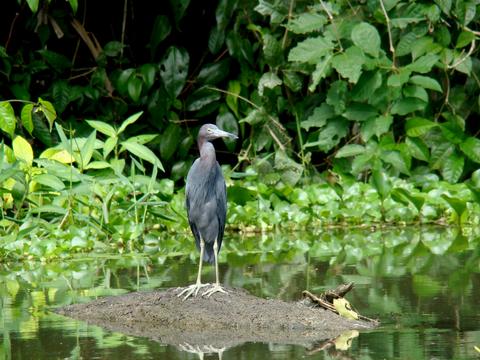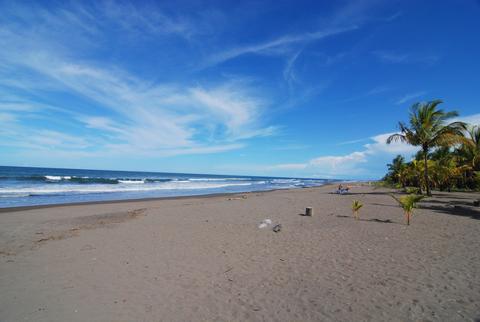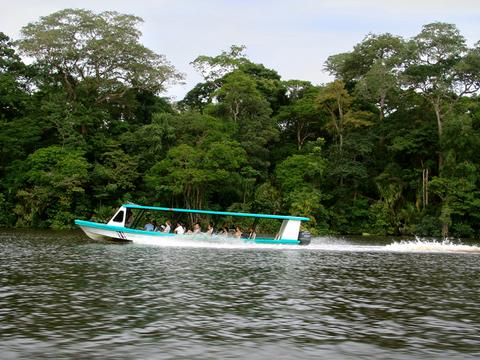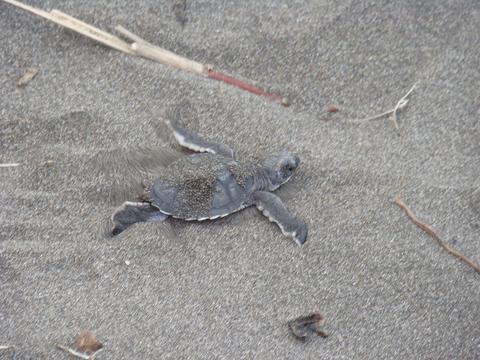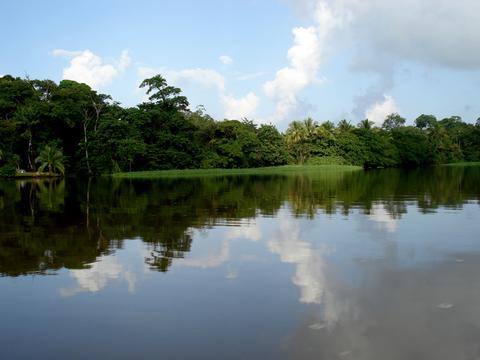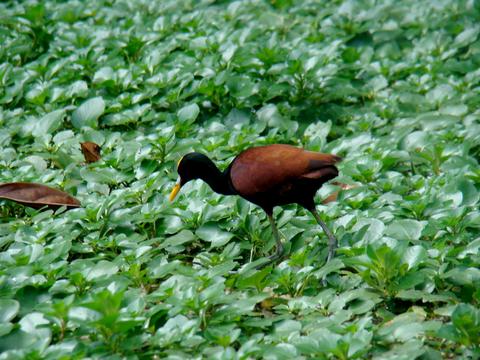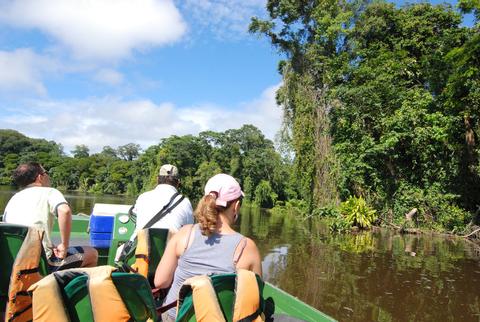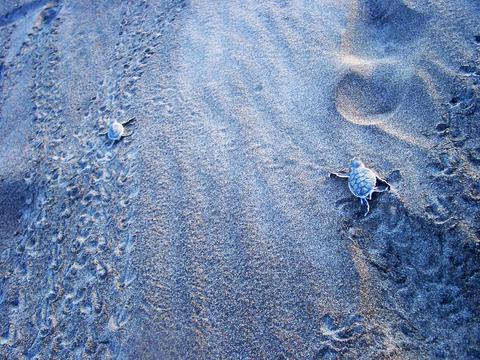 Tortuguero National Park protects 46,815 acres (18,946 ha) of natural wildlife habitat including over twenty miles of coastline in which the turtles lay eggs. The park is also home to a variety of animal species including jaguars, macaws, tapirs, over 300 species of birds, reptiles, and other mammals. A number of manatees call Tortuguero their home as well, though they are difficult to spot. The park offers great views of local fauna from either trailside or boat, and guides are available to help visitors navigate the marshland.
The characteristic rain of Costa Rica's Limon province is even more pronounced near Tortuguero, where rainfall ranges from 165 to 200 inches (500 to 600 cm) annually, distinguishing the region as one of the wettest in the country. Marshland, swamps, lagoons, and sluggish rivers all feed off of the nonstop rains. Added to the mix is off-the-charts humidity that thickens the air, helping the plant life flourish.
Visitors can observe sea turtles lay eggs after sundown when the turtles begin their arribadas. Because of conservation efforts, turtles have made a huge comeback to the park. The breeding season for the green sea turtle is March to October, however stragglers can be found up and down the coast throughout the year. Leatherbacks lay eggs from February to July, allowing visitors the ability to see the arribadas year-round.
Boat travel is the primary method of navigating the park's rugged terrain, and trails can be reached via boat for those interested in hiking. Boats are cheap for hire, as are guides who can help you to find nesting turtles, hiking trails, or the best spots to fish. Many companies offer organized tours of the park as well. As far as these go, price most often correlates with comfort and organization. However, budget travelers should not shy away from the cheaper options.
Getting to the park can be an inconvenience. A small airport north of Tortuguero village is the easiest way of visiting the region, while those in Puerto Limon can elect to travel in passenger boat from the nearby port at Moin.
The town of Tortuguero offers visitors of all budgets a chance to stay in a variety of accommodations. Hotel reservations should be made in advance due to limited space.