Poor Mans Paradise offers guests the chance to delve deep into the landscape of the Osa Peninsula. You'll stay in rustic cabins while and see some of the most stunning views in all of Costa Rica.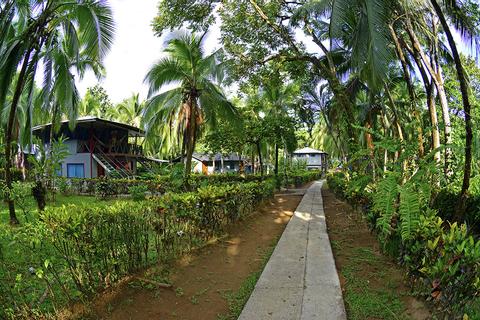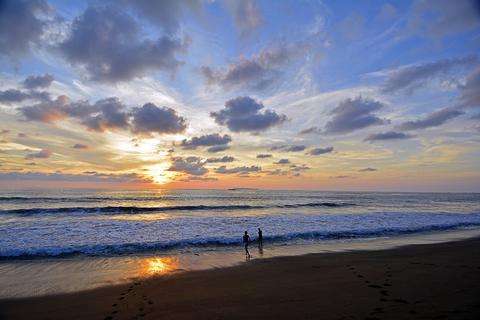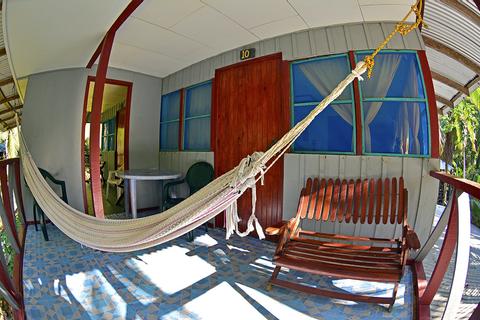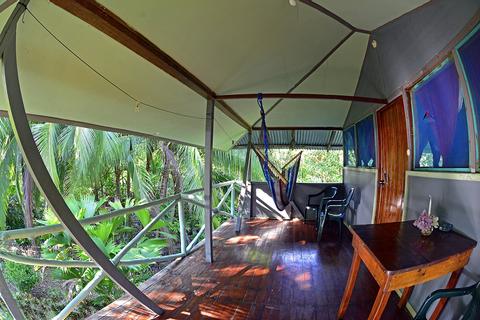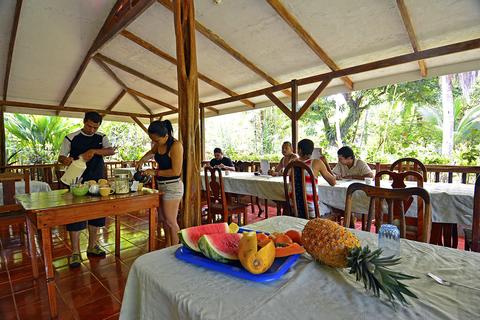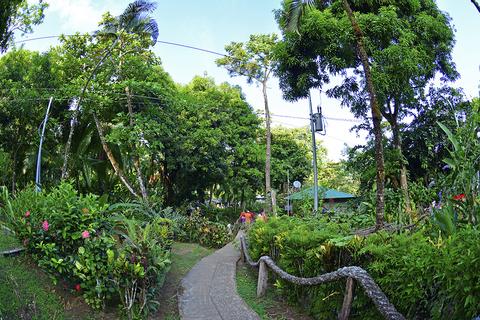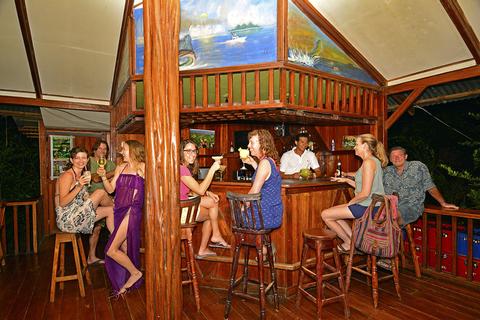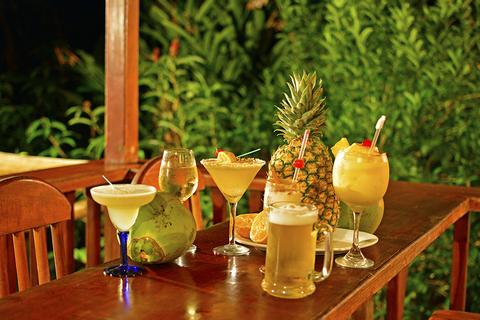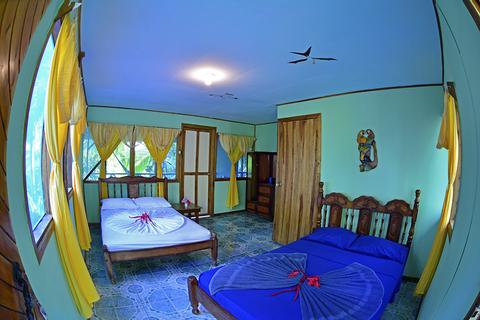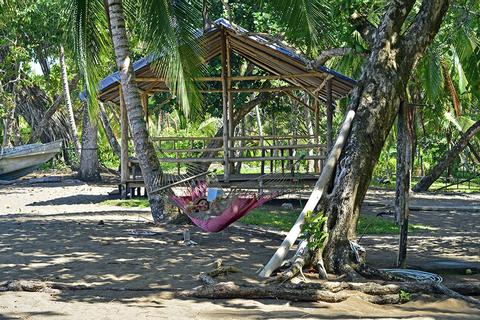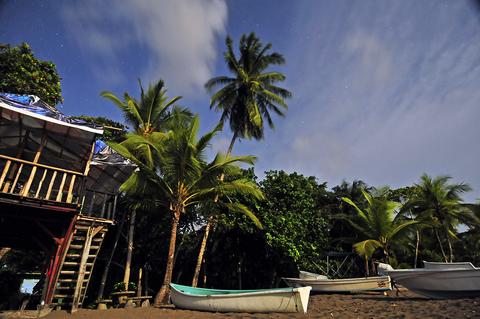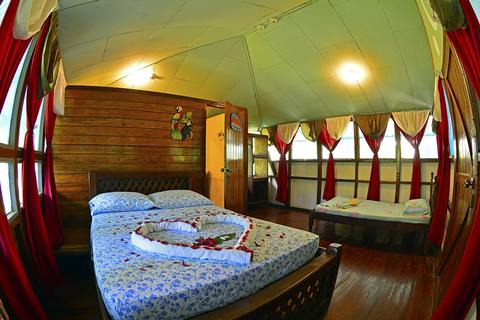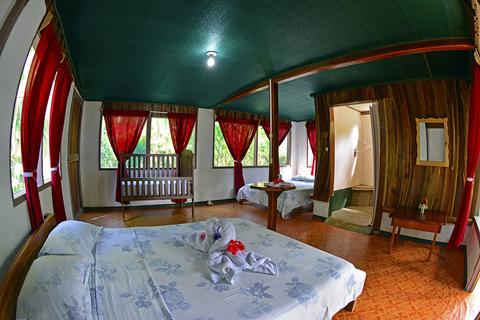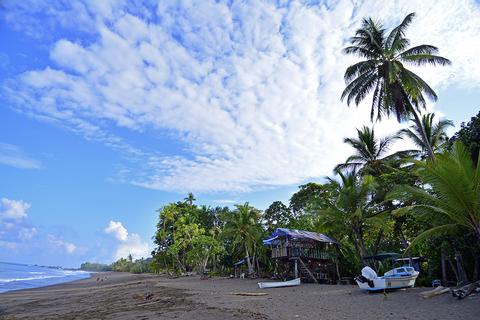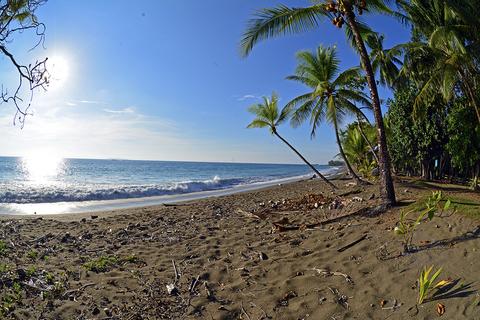 2:00 p.m. check in
12:00 p.m. check out
Take a boating trip to Caño Island and go scuba diving. The island is part of an ecological reserve where you can see dolphins, whales, and sharks. If you've ever wanted to fish in the Pacific, this is one of the best opportunities you'll find. Book a sport fishing trip — there is a reef system between Drake Bay and Cano Island where you have the chance to catch wahoo, snapper, and king mackerel. There is plenty to do right outside your accommodations — spend your days lounging on a nearly empty beach, located just a short walk from the cabin.
Because Poor Man is Paradise is located in such a remote area you will need to take an approximately 90-minute boat ride from Sierpe to reach the hotel. This is an eco-friendly option, and there are solar-powered lights between 6 pm and 9 pm.
Meals are included during your stay. Poor Mans Paradise serves traditional Costa Rican meals that are made with local ingredients. When you leave for outings your hosts will provide you with a bag lunch. If you go fishing and bring back your catch, your hosts will be happy to prepare if for you. Meals here are mostly made up of fruits, vegetables, and fish. There is a bar on the grounds of the hotel, where you can sip cocktails and listen to Latin music.
Comfortable rooms come with sturdy furniture and cheery colors. Each room has a private bathroom with running water and a shower. On your private porch you can get some fresh air while reclining in the hammock.
Packages include:
*The 2-night package includes only one of the two tours listed below.
Round trip transportation from Palmar Sur or Sierpe, Corcovado National Park tour including naturalist guide and entrance fee, guided Isla del Caño tour including snorkeling equipment, 3 daily meals.
More Property Amenities
Fan
Gardens
Hammocks
Hot Water
Ocean View
Accommodations
4 Days/3 Nights Package - Ocean View Room
Sleeps 3
3 Days/2 Nights Package - Ocean View Room
Sleeps 3
4 Days/3 Nights Package - Garden View Room
Sleeps 3
3 Days/2 Nights Package - Garden View Room
Sleeps 3
Similar Hotels