Ritmo Tropical
Ritmo Tropical is located on the beautiful Nicoya Peninsula in the small coastal community of Mal Pais. The Nicoya Peninsula will shower you with tropical splendor, endless sunshine, and breathtaking beaches. The quaint and unpopulated town of Mal Pais is known as a surfer's paradise with lush vegetation growing alongside the coast making for a perfect blend of jungle and ocean beauty.
Take a break from the beach and explore the magnificence of this peninsula whether it's through water sports or land based activities, there's something here for you. Bird watchers and nature buffs will delight in the huge number of coastal and migratory birds found in the gorgeous Cabo Blanco Nature Reserve. Deep sea fishing excursions are a great way to get out in the open waters viewing both the stunning coastline and marine life abundant in these waters. Snorkeling and scuba diving are popular water activities in the area as are horseback riding and biking.
Ritmo Tropical is a new and charming eleven villa hotel located in the center of Mal Pais just a five minute walk from the beach and its fiery sunsets. Lounge in our lovely swimming pool and pool area perfect for reading, relaxation and tranquility. Come join us at our restaurant known for its tasty Italian cooking and fine cocktails. We are pleased to offer you one of our newly furnished cabins with private verandah complete with hammock. The cabins are spacious with a sitting area and offering all the conveniences of your own home.
Ritmo Tropical Facilities
Restaurant, bar, laundry service, beach access, swimming pool, hammock
Accommodations
11 villas complete with a fan, double bed and or bunk beds, verandah, sitting room, private bath with hot water, hammock
Facility Amenities
---
Restaurant in Hotel
Free Breakfast
Wireless Internet
Spa Services
Wheelchair Accessible
Swimming Pool
Facility Amenities
---
Restaurant in Hotel
Free Breakfast
Wireless Internet
Spa Services
Wheelchair Accessible
Swimming Pool
Check In:
3pm
Check Out:
12pm
Ritmo Tropical Accommodations & Rooms
1 Room
Air Conditioning
Cable TV
Hot Water
Mini Refrigerator
Safe Deposit Box
Telephone
Wireless Internet
Ritmo Tropical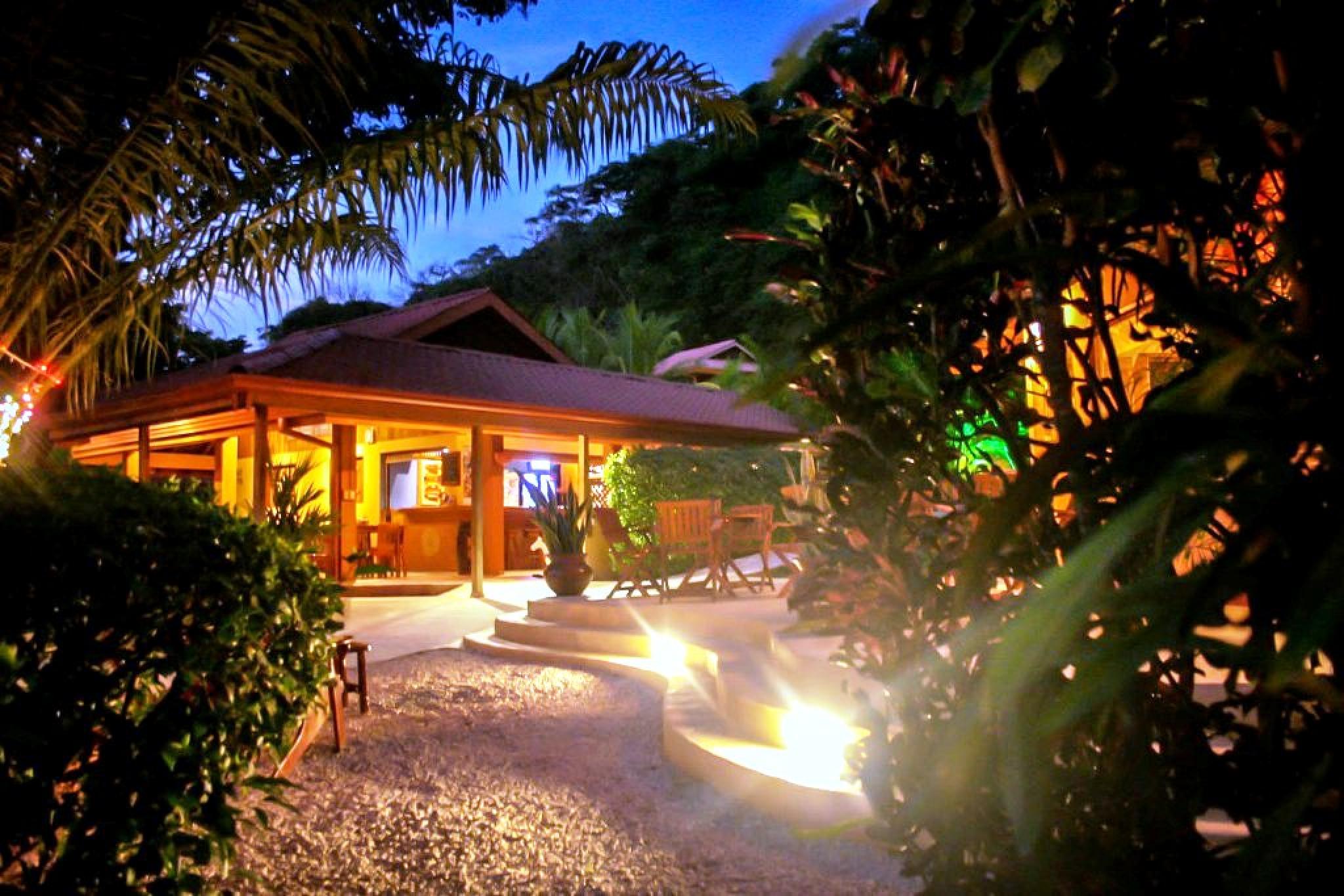 Room rates: $79
Anywhere.com