Welcome to the unique and beautiful Congo Bongo Ecolodges Manzanillo Costa Rica found in the gorgeous nature refuge of Gandoca- Manzanillo on the flourishing Southern Caribbean Coast of Costa Rica.
Featured in:
Eco Lodges, Cabins and Villas, Great for Families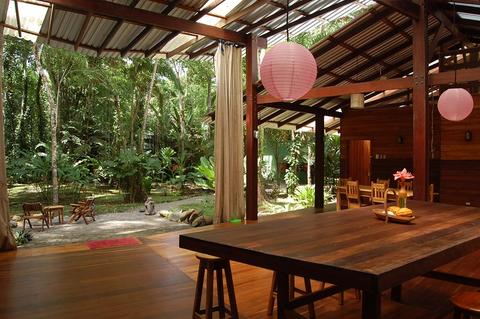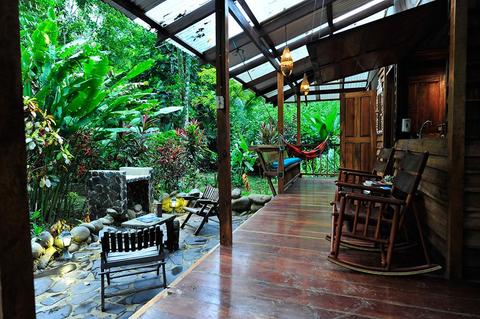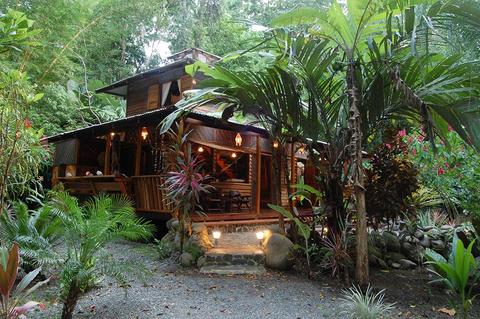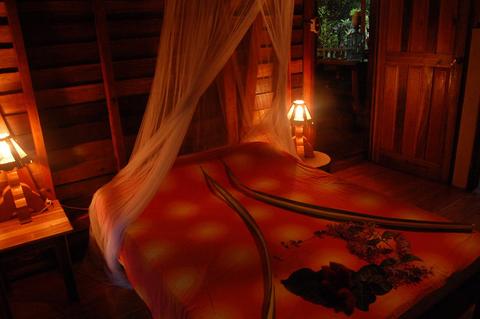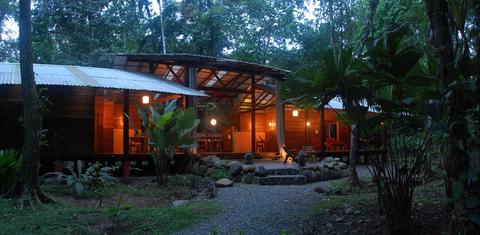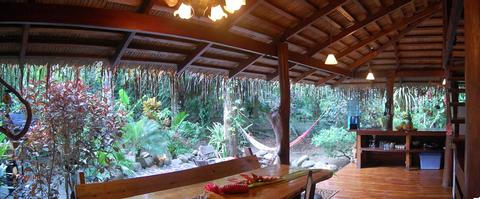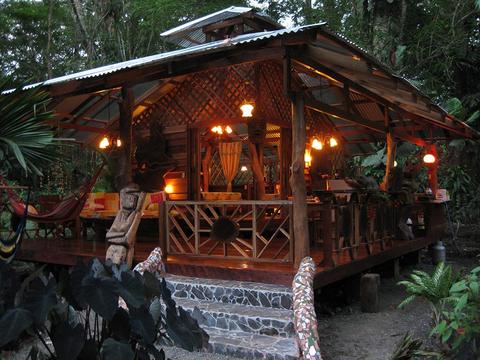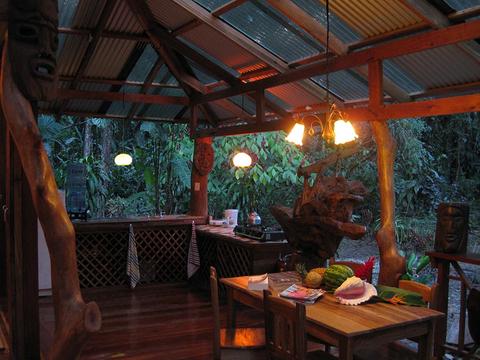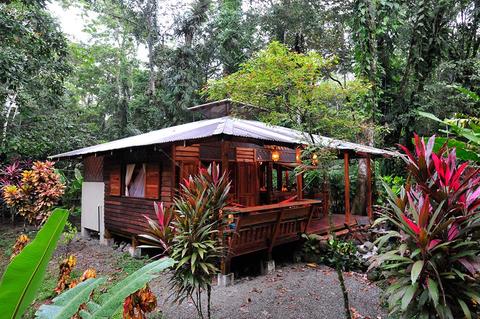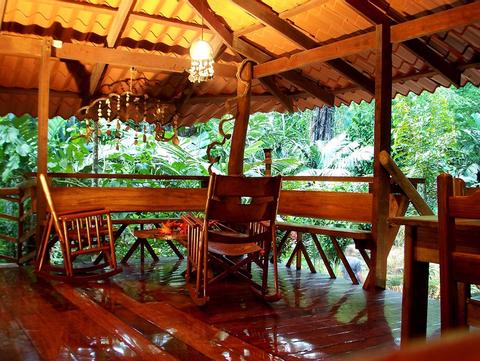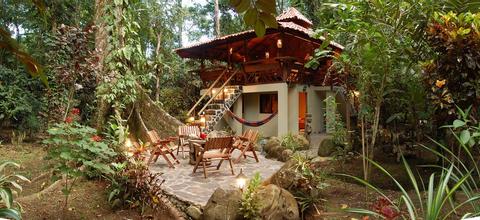 2:00 p.m. check in
10:00 a.m. check out
Restaurant in Hotel
– Some rooms feature –
Wireless Internet
This Coast is a myriad of jungle beaches, beautiful refuges and a rich combination of indigenous, Jamaican and Costa Rican cross culture seen in the music, people and delicious flavors of the food.
Congo Bongo Ecolodges Manzanillo Costa Rica surround you with abundant jungle beauty, chirping birds and lush flora. There are hammocks and rocking chairs to sit back and take in the surroundings. The nearby popular town of Puerto Viejo is a great place to experience the flavors of the Caribbean, live reggae shows and shopping.
Not more than 200 meters from the houses the jungle meets the blue Caribbean sea and the white sandy beaches. The four jungle houses provide guests with everything they need from a fully equipped kitchen to washing machines and porches affording stunning views of the jungle. The Indian Rancho was built with the idea and ideals resembling the indigenous style of the Bribri, using only materials provided by nature. The first floor has a kitchen, living room while both the second and third floors offer beautiful bedrooms and balconies. The new house was built with a nice, relaxing sitting area with a beautiful view on the tropical gardens. The house offers two floors with several bedrooms, a kitchen, and sitting area with a hammock, rocking chairs and large porch.
The Caribbean Coast is rich in sea life making it a fabulous place to explore the underwater world through snorkeling, scuba diving and dolphin watching tours. The Manzanillo Gandoca Refuge is a wonderful way to discover the rich wildlife of the area such as monkeys, sloths, and numerous bird species. Also great is the surfing, boogie boarding and fishing adventure trips.
More Property Amenities
Beach Access
Breakfast Available
Coffee Service
Fan
Gardens
Hammocks
Hiking Trails
Hot Water
Internet Access
Kitchen
Laundry Service
Private Parking
Safe Deposit Box
Accommodations
Dream Deluxe House
Sleeps 3
Hot Water
Safe Deposit Box
Wireless Internet
Patio
Dream Caribbean House
Sleeps 4
Fan
Hot Water
Safe Deposit Box
Living Room
Porch
River Dream House
Sleeps 7
Fan
Hot Water
Safe Deposit Box
Living Room
Porch
Fan
Hot Water
Safe Deposit Box
Living Room
Porch
Fan
Hot Water
Safe Deposit Box
Living Room
Porch
Dream Nature House
Sleeps 3
Fan
Hot Water
Safe Deposit Box
Living Room
Porch
Balcony
Fan
Hot Water
Safe Deposit Box
Living Room
Porch
Feedback from Travelers
The best part was the owner of Congo Bongo. He was so helpful, recommended a great place to eat and they did our laundry for free! The property was on the edge of a beautiful quiet, ocean .
Congo Bongo was wonderful place. Marisol, Maria & Ernesto took really good care of us. The place is beautiful. We got to enjoy nature and connected with great local people. We'll love to go back and stay there again.
What a unique little place! We loved it here!
Similar Hotels