Hotel 1492 is stitched into a small neighborhood in Costa Rica's capital, San Jose. Located in the country's Central Valley, this is the place where most visitors begin their travels. It has a wide assortment of shops, restaurants, museums, and parks.
Featured in:
Budget, City Center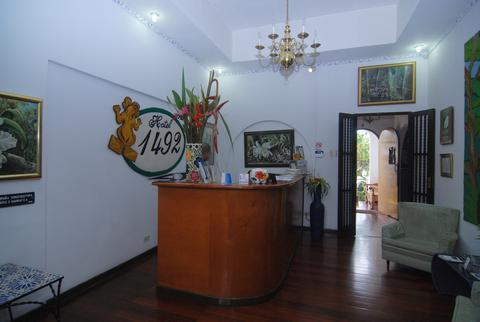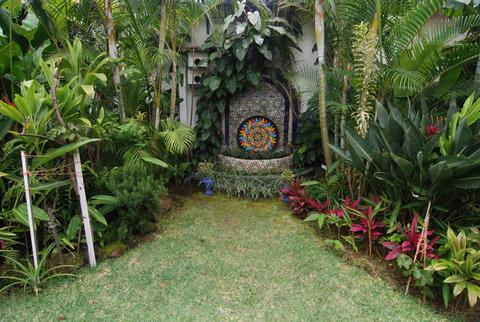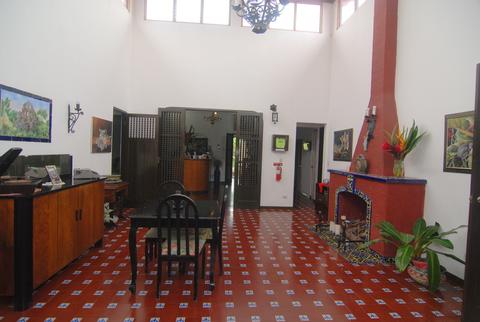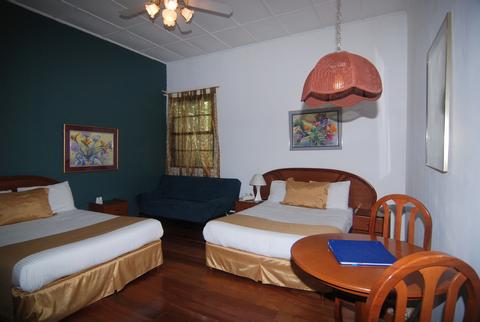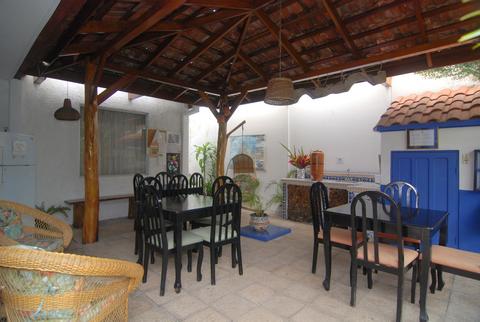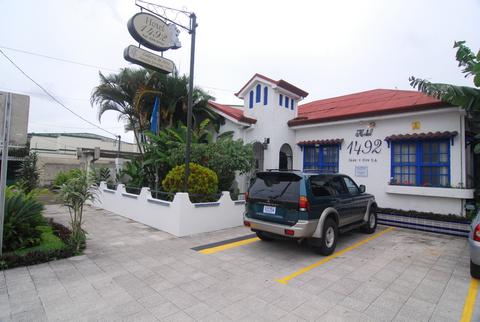 2:00 p.m. check in
12:00 p.m. check out
Free Breakfast
Wireless Internet
Attractions & Sites
Though not so much of a popular destination in and of itself, San Jose nonetheless holds certain charms and sites that visitors will enjoy. The downtown area is home to a number of urban attractions, such as museums and parks, which are worth a look. Because of its high elevation - 3,839 ft - the city sees temperate weather year-round and relatively little rainfall. San Jose's central location and large size make it ideal for traveling throughout Costa Rica, as bus routes and flights branch out in all directions from the city. Additionally, the tourism offices and capabilities within this city are awesome and entirely capable of arranging trips or activities for visitors.
Hotel 1492 is a small bed and breakfast located along a quiet street in the heart of the Barrio Escalante neighborhood. The house itself is a restored old home, quaintly decorated with Spanish architecture and local artwork. The house retains its original structure, which consists of high ceilings, an inner archway, and Portuguese tile floors. The hotel also has an inner courtyard decorated with colorful, modern furniture and speckled with fresh topical flowers. The rooms are simple and clean, and allow plenty of sunlight into the room. Additionally, each room has its own bathroom, cable TV, and access to wireless internet.
Hotel 1492 is family owned and operates with a mission statement that centers upon hospitality. Every morning the hotel serves up a tasty complimentary breakfast of fresh fruit and hot coffee in an area overlooking a blooming garden. At night, guests are treated to a free glass of wine, and occasionally, the live melodies of local musicians. Travelers with animals will especially appreciate Hotel 1492's hospitality, as the hotel is pet friendly as well. The hotel's aim is to give guests an ideal lodging experience with which to launch or end their Costa Rican adventure. With cozy accommodations, complimentary refreshments and a friendly staff, the hotel is fully qualified to satisfy their guests' desires.
More Property Amenities
Bar
Cable TV
Coffee Service
Conference Rooms
Currency Exchange
Fan
Hair Dryer
Hot Water
Internet Access
Laundry Service
Microwave
Mini Bar
Private Parking
Safe Deposit Box
Telephone
Accommodations
Cable TV
Fan
Hair Dryer
Hot Water
Microwave
Safe Deposit Box
Telephone
Wireless Internet
Cable TV
Fan
Hair Dryer
Hot Water
Microwave
Safe Deposit Box
Telephone
Wireless Internet
Feedback from Travelers
Hotel 1492 had the sweetest staff members! They were so friendly! I felt like a king while staying the night! The hotel has beautiful architecture and a delicious breakfast!
Very enjoyable stay. I recommend booking the airport shuttle in advance because it was hard for the taxi driver to find this hotel. Very quiet hotel, and the staff provided great service.
Breakfast was excellent. Was not quite as close to the museums as we had expected. No restaurants nearby for dinner (we were walking and were reluctant to walk far after dark in the unfamiliar neighborhood. Wi-Fi worked well. Our room had a table and chairs, which was nice. Was noisy early in the AM--trains and traffic.
Similar Hotels