A neat place to stay in a truly exotic location, Aninga Lodge offers private cabins connected by raised walkways. Keep a lookout for birds, mammals, and other animals while you stay and explore here—Tortuguero is absolutely teeming with wildlife.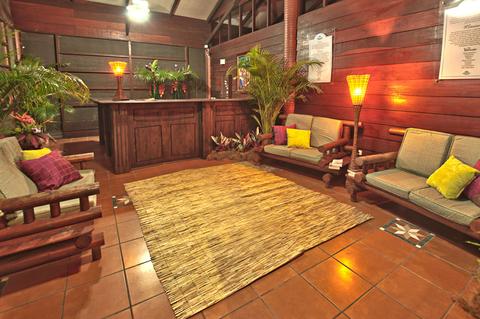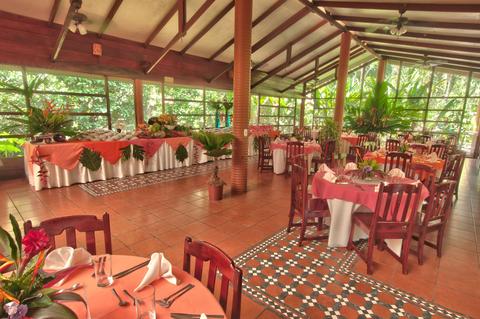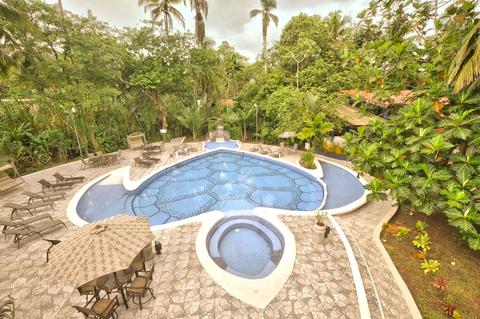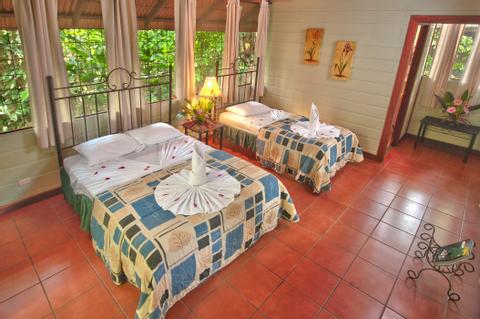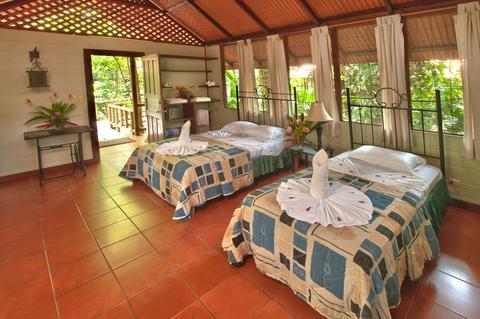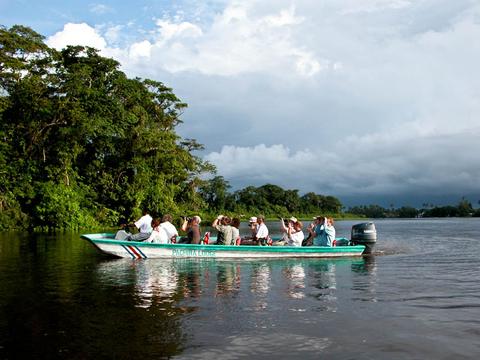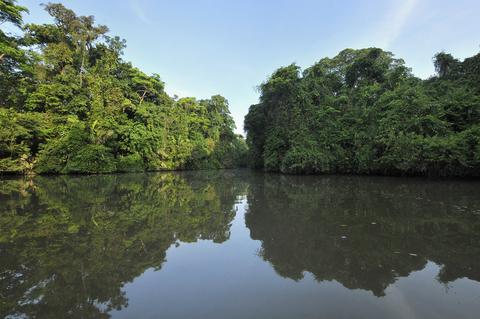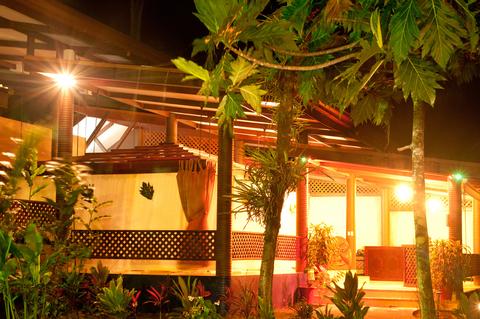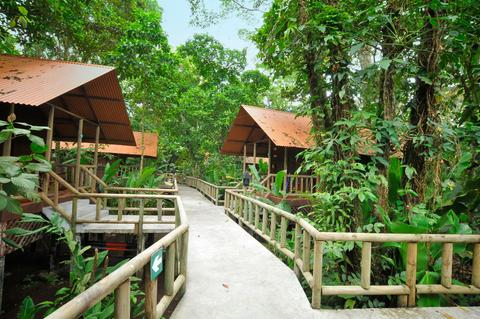 2:00 p.m. check in
12:00 p.m. check out
Restaurant in Hotel
Spa Services
Swimming Pool
Free Breakfast
No roads lead to Tortuguero, but canals do. The land here is waterlogged for so much of the year that boats and small planes do all the transporting. This town is out of the way, but is well worth the trip: the Tortuguero National Park has an incredible array of plants and animals for any birdwatcher, botanist, or nature lover to enjoy. Hiking in the park and kayaking or boating in the canals often bring sightings of caiman, crocodiles, monkeys, iguanas, sloths, basilisks, and all sorts of colorful birds. Tortuguero's town contains a small number of gift shops, restaurants, and cafes. Nature is the primary attraction here.
Tortuguero is worth a visit all year round, but it's particularly special from the end of June through the end of October or beginning of November. That's when green turtles, a fascinating species of sea turtles, laboriously heave themselves out of the ocean to lay their eggs on the beach at night. Tortuguero is famous for night tours on the sand when visitors walk and watch in the dark for tracks of crawling mama turtles. These tours are professionally guided.
The anhinga is a long, lanky waterbird, just one over 300 bird species living or passing through the area. Aninga Lodge takes the Spanish name for this bird, and rightly so: the hotel stands up out of the water in a similar fashion. Just a few minutes away from Tortuguero National Park and across the main canal from town, it offers 32 guest rooms connected by wooden walkways and surrounded by trees and other plants. The cabins and walkways are boosted off the ground to keep above wet soil and the many, many animals that call this forest home.
The cabins are basic, clean, and private. Each has its own bathroom, hot water shower, screened windows, and ceiling fans. While no cabins offer television or air conditioning, birds, sloths, iguanas and monkeys may make guest appearances in trees along the walkways, and a turtle-shaped pool can help guests cool down after a hike or journey through the canals. Wireless Internet is available for free in the dining area, and available for a charge in the rooms.
You can get a massage in the middle of the jungle, too. The hotel spa offers massages of different types as well as other spa treatments.
Breakfast, lunch, and dinner are all served buffet-style in the restaurant dining area. A bar offers adult beverages available for purchase.
More Property Amenities
All Meals Included
Bar
Breakfast Available
Coffee Service
Fan
Gardens
Hiking Trails
Hot Water
Internet Access
Jungle View
Laundry Service
Accommodations
2 Nights/3 Days Package
Sleeps 3
Fan
Hot Water
Safe Deposit Box
1 Night/2 Days Package
Sleeps 3
Fan
Hot Water
Safe Deposit Box
Porch
3 Nights/4 Days Package
Sleeps 3
Fan
Hot Water
Safe Deposit Box
Porch
Feedback from Travelers
Wow, the staff in the restaurant are awesome, right there for everything you need. The cleaning staff did a remarkable job.
The lodge was brilliant, probably the highlight of our trip. Organisation was great.
Similar Hotels