Playa Hermosa Central Pacific, Costa Rica Tours and Activities
13 Things to Do in Hermosa beach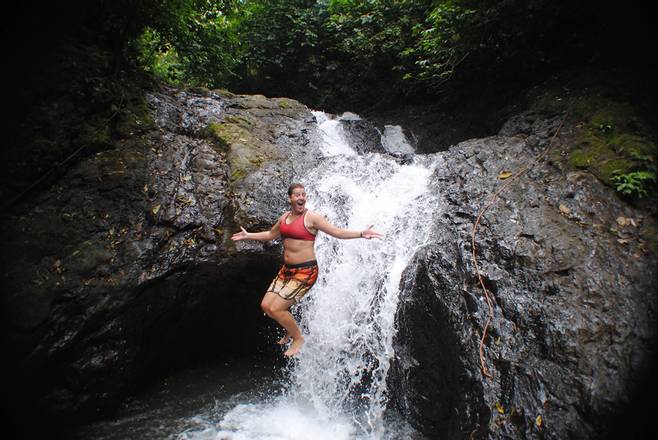 The Explorer
Jaco
On The Explorer tour, you'll get to explore the waterfalls in the forests of Jacó. This tour will take you to an area that resonates with the rushing water of 10 waterfalls. You'll get the chance to hike the trails and swim in the natural pools.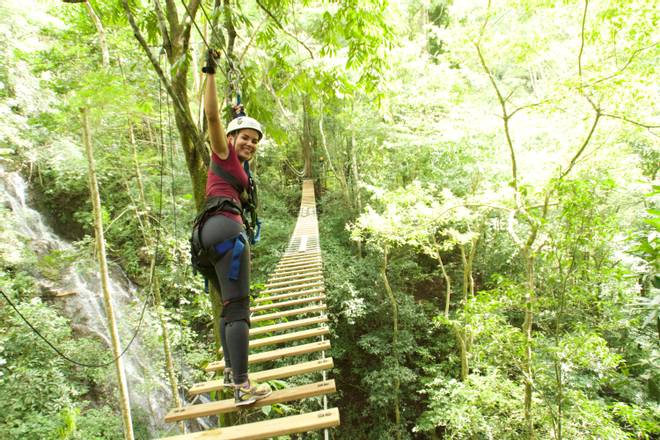 5-in-1 Adrenaline Extreme Adventure
Jaco
Try some of the most exciting adventures that Jacó has to offer on this adrenaline-pumping tour. This tour keeps your entertained with fun-filled activities in one of Costa Rica's most vibrant rainforests. Along the way, your naturalist guide will point out native animals and birds.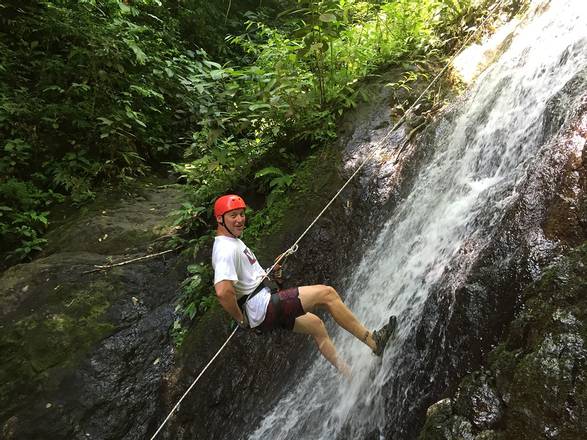 Waterfall Rappelling and Zipline- Canyoning Experience
Jaco
If you came to Costa Rica for adventure and excitement then this tour is for you! Enjoy waterfalls, canyons, adrenaline rushes and the beauty of nature as you explore the jungle by hiking, zip lining, swimming, cliff jumping, and rappelling. This rainforest adventure is perfect if you want to combine a nature excursion with awesome activities.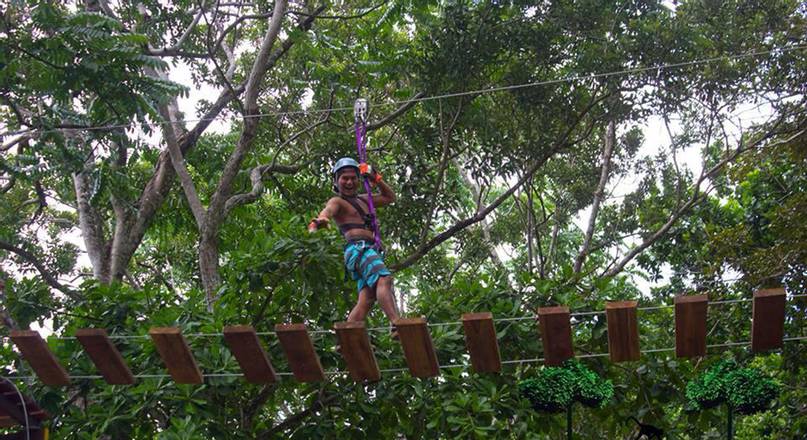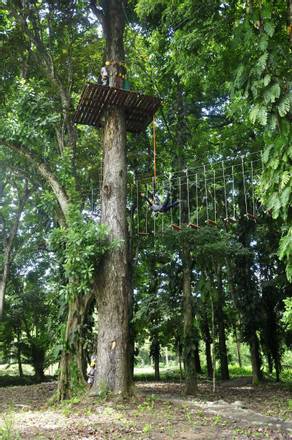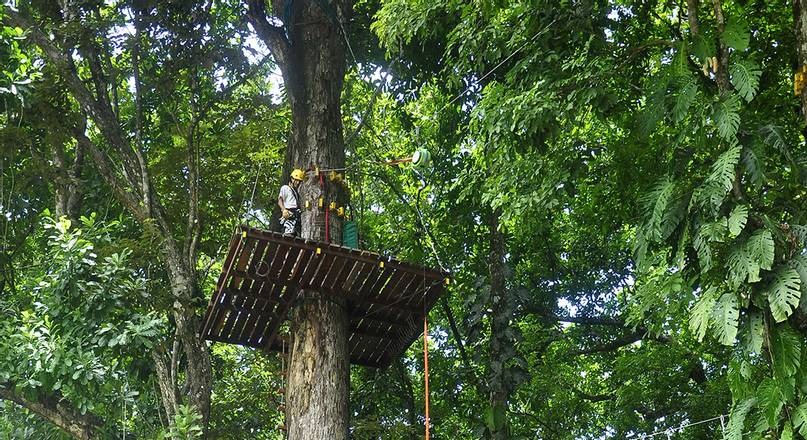 High Ropes Course & Ceiba Rappelling
Jaco
This tour will include the high ropes course and rappelling down the side of a majestic ceiba tree. Your tour will also include a daring trip through the park's incredible high ropes course, which includes 12 obstacles.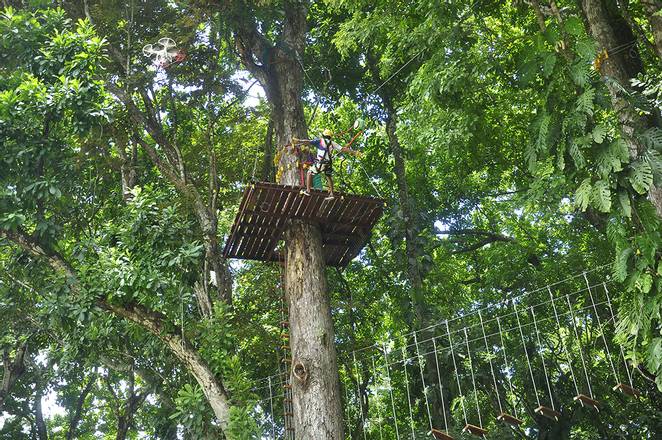 Quick Jump
Jaco
Just outside of Jacó you can visit a luxuriant forest with lots of healthy green growth. This forest is home to the Jacó Ropes course. The quick jump is one of the most exciting adventure activities here.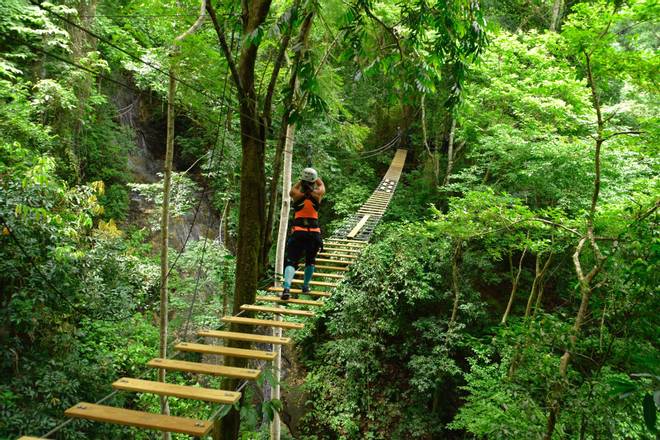 Adventure Pass: Tranopy Tour
Jaco
This combination nature and adventure tour combines the slow pace and beautiful views of the rain forest via the Aerial Tram as well as the heart pumping excitement of flying through the canopy on zip lines.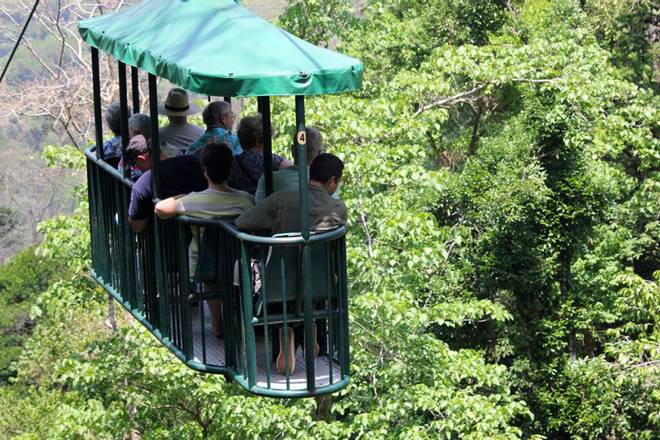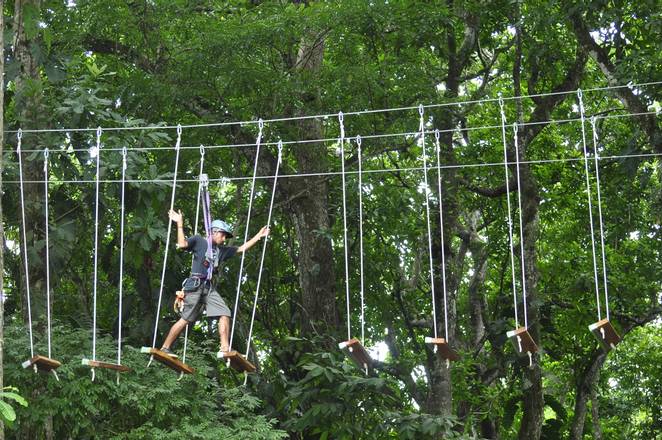 High Ropes Course Tour
Jaco
This tour is designed to make you feel like a freewheeling monkey, leaping through the rainforest. You'll take on a high ropes tour comprised of 12 obstacles.
Taxi Boat from Jaco to Montezuma
Jaco
The traditional route between Jaco and Montezuma requires zig-zagging up the coast and taking a slow boat across the golf in total time about 3 to 4 hours. But thankfully there is an alternative — take a boat straight across the gulf in less than an hour.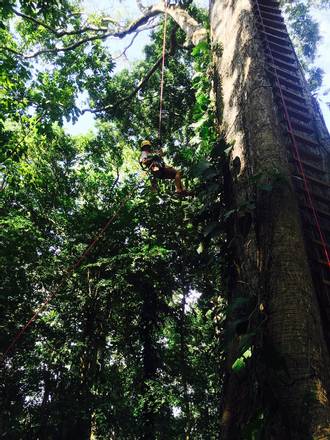 Ceiba Rappel
Jaco
The ceiba tree's imposing height has inspired an elaborate mythology, and they figured prominently in the Maya religion. For this tour you will ascend 140 feet up the ceiba tree's trunk, and then rappel to the bottom.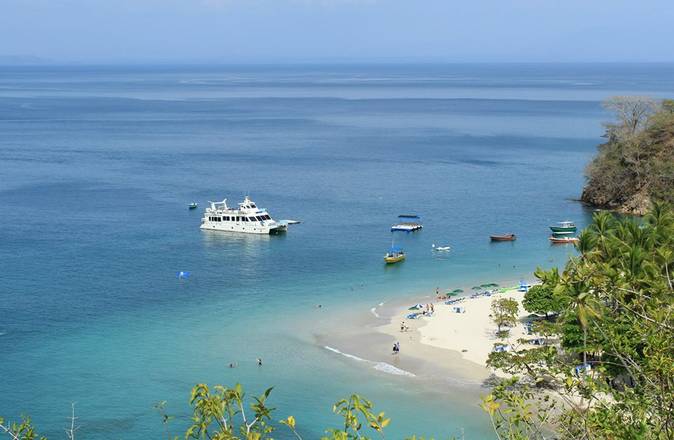 Tortuga Island Tour
Tortuga Island
Come explore the beautiful Tortuga Island on this full-day tour. You'll enjoy lovely landscapes, tasty meals, and fun activities like swimming, snorkeling, and volleyball.