You've never been on a vacation like this before! Costa Rica adventures are waiting for you — whether you're traversing the Guanacaste Mountain Range near Rincon de la Vieja; flying over the jungle canopy in Arenal; zooming through the muddy roads of Manuel Antonio on an ATV; or rafting down the raging Pacuare River outside of Siquirres, there are many safe but exciting adventure activities to experience in Costa Rica. If you're the type who wants an action-packed vacation where you'll make exciting memories, then Costa Rica is the country for you. Your itinerary will be anything but boring as you go from one adventure to the next!
Many adventure activities offer a fun adrenaline rush as well as great opportunities to appreciate the landscape and Costa Rica's natural beauty, so you're still experiencing all that the country has to offer. The best part is that sunset doesn't have to be the end of your adventures — from nighttime tours in the rainforest to dancing 'til dawn, you can find an activity for every minute of the day. Get ready to tell the best travel stories ever, because your next holiday is one big Costa Rican adventure!
#1:

 The Adventure Epicenter of Costa Rica is Arenal.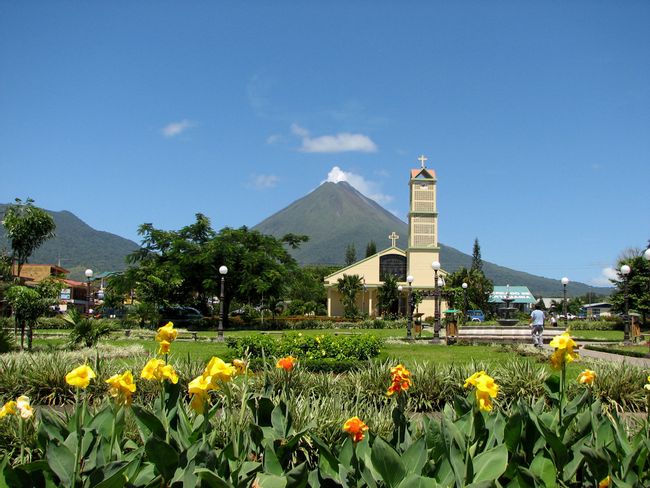 Arenal, Costa Rica →
Need a vacation that's big on adventure? Then your next getaway should be to Arenal, Costa Rica. Whether you're vacationing with little children or teenagers, celebrating a retirement or a honeymoon, Arenal is the ideal destination if you want a vacation free from boredom. There are so many exciting activities to try and so much wildlife to see!
Careen over Class II, III, and IV whitewater rapids on the Balsa and Saraquipi Rivers. Get amazing pictures of you rappelling down a waterfall, then enjoy a refreshing swim in the pool below. Go on canopy tours during the day and continue your adventures after dark on a night tour — see the creatures of the forest who only emerge when the sun sets. Take a kayak out on Lake Arenal, which offers great views of the adjacent Arenal Volcano.
Early morning adventurers will have a great time going on birdwatching hikes. Naturalists will enjoy exploring forests, gardens, and museums full of exquisite flora and fauna (for more reserved explorers). From zip lining through forests to safari floats down the waters of dense jungle, and volcano treks to ATV tours — adventurous vacationers love exploring the outdoors in Arenal!
#2:

 Boundless Adventure in Manuel Antonio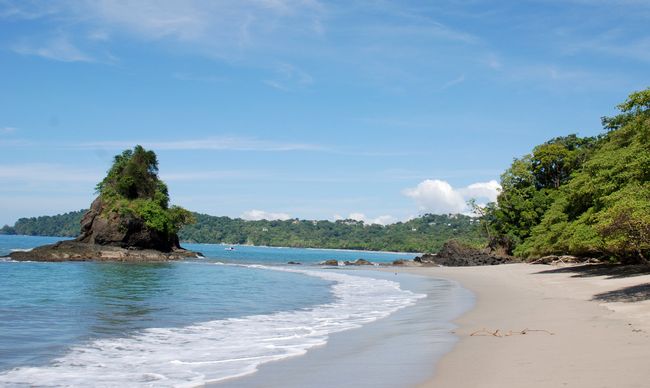 Manuel Antonio , Costa Rica →
When you think of Manuel Antonio, you're probably first drawn to the picture-perfect beaches — the popular white sands of Manuel Antonio Beach and Espadilla Beach, as well as the more reclusive shores of Escondido. But these beaches aren't just for lounging and swimming. Boating and hiking tours reveal the true majesty of this park's ecosystem and the adventures that the region offers.
You can sail through the air on a canopy tour of the jungle, or gently paddle through the mangroves to spot exotic birds. Explore the jungle on a guided nature hike, where you're all but guaranteed to see a variety of monkey and bird species.
Choose from lodges deep in the jungle, or a beachfront hotel. Most Manuel Antonio hotels are least relatively upscale, with lots of luxury accomodations for visitors who want to treat themselves. You'll also find accommodations in the area tend to emphasize eco-friendly hospitality.