Playa Del Coco, Costa Rica
Coco Beach (Playa del Coco) is well known for its popularity with Costa Rica's youth. Seeking fun in the sun, many people pack the beach from end to end on weekends. Although the town is only a small fishing village, Coco has built great tourism infrastructure, and it is one of the most frequently visited locations in the country with plenty of tours and activities to do. Its white-grey sands sit in a horseshoe-bay and stretch three kilometers to Centinela Point.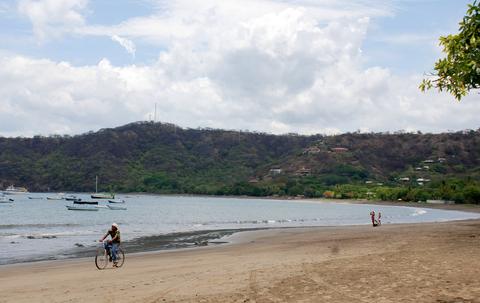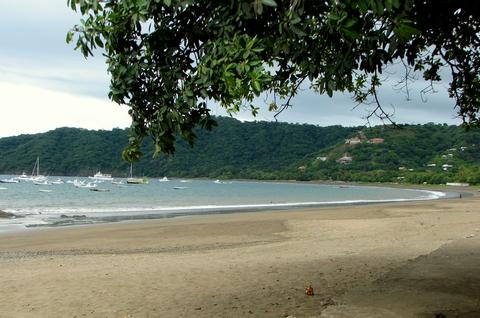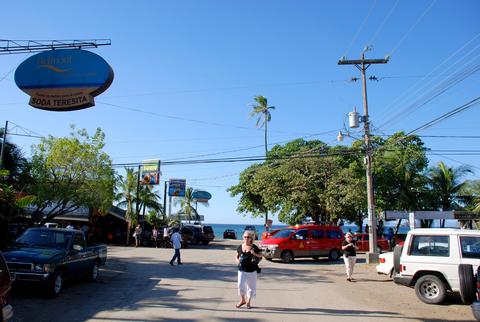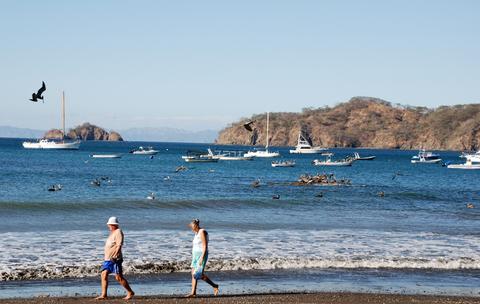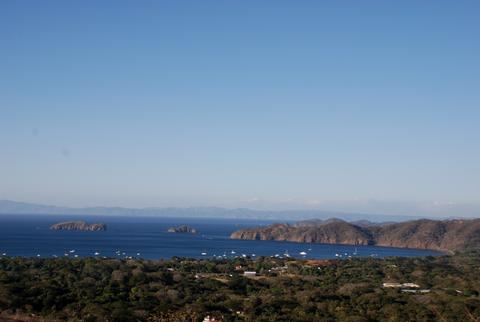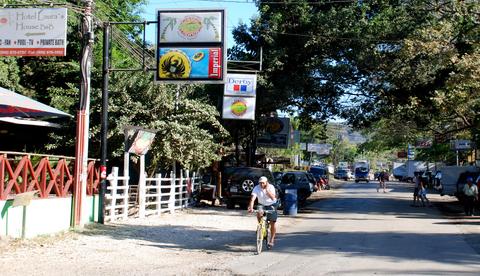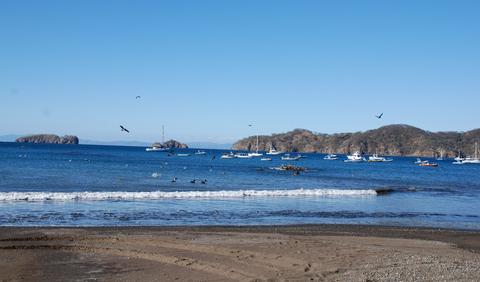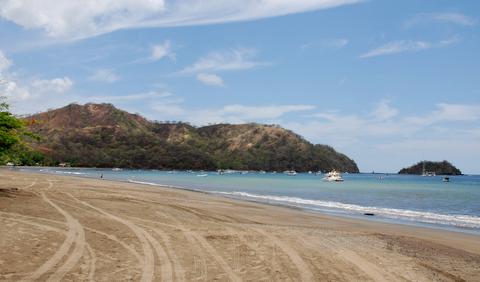 Unlike most Beaches in the Papagayo region of Guanacaste, Coco's water composition maintains a unique blue-gray tint, instead of the area's usual blue-green.
The laidback beach is a favorite for both foreigners and Ticos who frequently take part in the town's ongoing fiesta. Coco's party grows in size and intensity after the end of rainy season, and at times, the beach can feel overrun with visitors. It is busiest during late November and December when most Ticos take their main holiday. Travelers seeking a laidback environment, free of noise, should probably steer clear of Coco Beach. However, those visitors in search of a party should look no further.
Nightlife can be found in the bars with close proximity to the town's central plaza. Other entertainment venues include casinos and discos. Restaurants are widespread, and many restaurants may double as bars after nightfall. In addition to these nightlife activities, Playa del Coco offers a wide range of ocean activities, whether it is world-class sport fishing, snorkeling, scuba diving, or relaxing on a boat and on the beach.
Coco is the largest of the Papagayo villages, and services are abundant. Facilities such as shops and supermarkets are available throughout town. The village center looks rundown compared to the usual opulence found along Guanacaste's northern coast. However, the Coco area does offer its share of luxury resorts. Affordable accommodations are also plentiful, attracting a number of locals and budget travelers throughout the year.
As for arriving at Coco from abroad, the Daniel Oduber Quiros International Airport in Liberia facilitates seamless travel to the region. Otherwise, driving from San Jose takes about five hours by car. Buses from either Liberia or San Jose run daily.
Not far from Coco Beach is Marino Las Baulas National Park (Parque Nacional Marino las Baulas). At Marino Las Baulas, visitors may be fortunate enough to experience the once in a lifetime opportunity of seeing mass turtle nesting behavior (arribadas). The Leatherback, Pacific Green, and Hawksbill turtles all make their nests in this area. During an arribada, a large mass of turtles-sometimes thousands-storm the beach to lay eggs. By laying their eggs simultaneously, individual turtles increase the likelihood their nest will survive predation.
Playa Del Coco Personalized Trips
Pura Vida Style Honeymoon
Customer Reviewed We were so pleased with this service and the amazing trip they put together for us. We're so glad to have spent our honeymoon in Costa Rica where we could be close to nature and have so many new experiences.
Tropical Inspiration for Two
Expert Choice When was the last time you swam in a waterfall; closed your eyes amidst a beach's golden sunlight; or saw animals in their natural habitat? Why, on your next vacation, of course.