Refugio de Vida Silvestre Caño Negro, Costa Rica
Tan sólo a unas millas de la frontera con Nicaragua, se encuentra un paraíso para la observación de aves y paisajes naturales. El Refugio Nacional de Vida Silvestre Caño Negro se sitúa en las llanuras del norte en un área de 10,000 hectáreas de humedales, bosques y pantanos.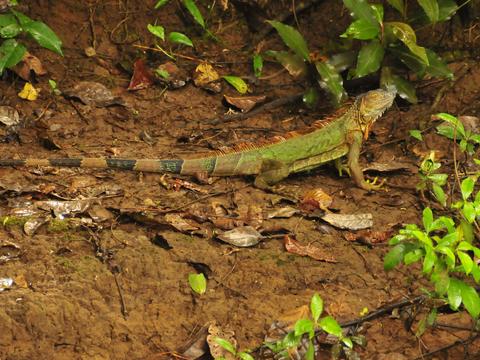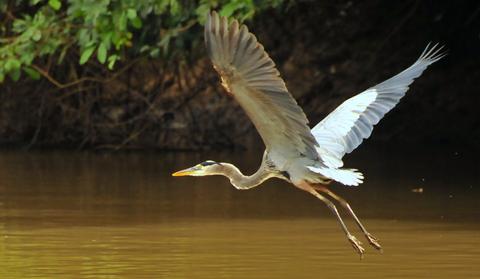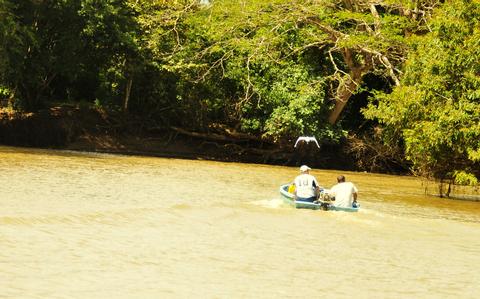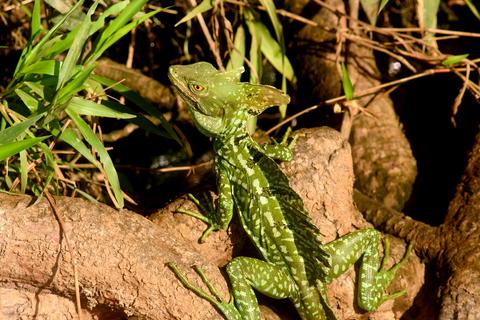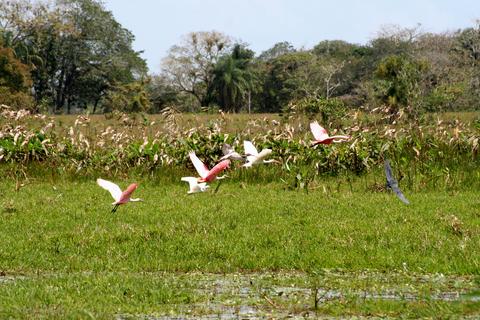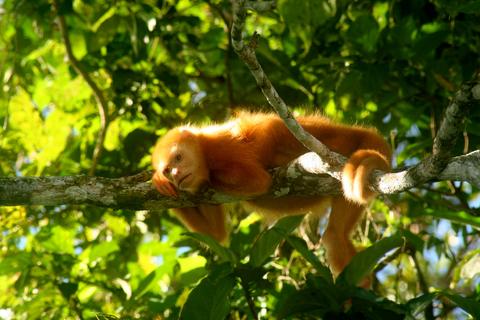 Sigue siendo uno de los humedales más importantes en el mundo; el refugio fue nombrado Humedal de Importancia Internacional en 1991. Río Frío es el mayor río de la zona y la principal fuente de agua del Lago Caño Negro con 810 hectáreas, este desempeña un papel crucial para el medio ambiente ya que en la temporada de lluvias el aumento del nivel de agua invade los alrededores, pero en la estación seca el agua disminuye, exponiendo la zona en sequía y su principal canal surge desde la cima de la Cordillera de Tilarán.
El delicado ecosistema encontrado aquí, ofrece una gran abundancia de plantas y animales, muchos de las cuales están en peligro de extinción. Se pueden hallar más de 200 especies de aves dentro de Caño Negro y su medio ambiente es especialmente vital para las especies que migran desde el norte. Entre las aves se pueden mencionar Anhingas, el cautivador ibis, cigüeñas, la curiosa espátula rosada, una gran población de cormoranes, jacanas del norte, patos y garzas.
Otras especies silvestres son: jaguares, dantas, venados, monos, caimanes, tortugas, sábalos y guapotes. Manténgase atento para observar perezosos colgados de los árboles. Con tan gran y diversa población de peces, los pescadores hacen competencias donde muchos adquieren trofeos durante la temporada que se extiende de julio a marzo.
Durante los meses secos de febrero hasta abril, se puede llegar al parque fácilmente por carretera. Durante este tiempo muchos de los pantanos y humedales se secan, transformando la estructura del refugio. El resultado de la laguna llena es la atracción de millares de pájaros cuyo rugido se pueda confundir a menudo con un avión mientras que vuelan en lo alto.
Muchas excursiones están disponibles desde el pueblo de Los Chiles a 96km norte de Ciudad Quesada a lo largo de la carretera 35. De allí, se puede reservar transporte hacia Caño Negro. Desde La Fortuna diríjase al este hacia el Muelle y luego al norte a través de la carretera 35 directo a Los Chiles.
Refugio de Vida Silvestre Caño Negro Personalized Trips
Costa Rica: Viaje Familiar de 7 Días
Customer Reviewed We all loved Costa Rica and had a great time. It was nice to see sustainability practices at the hotels although it was not what we really considered when choosing a hotel. However, it was nice to see.
Costa Rica: Viaje Épico de Madre e Hija por 15 Días
Customer Reviewed Costa Rica is a beautiful country full of beautiful people. When talking about Costa Rica with my mom/travel partner, she said "Is that someplace people go?". After our first day there all her worries were alleviated by all of the wonderful and helpful people we met.
Refugio de Vida Silvestre Caño Negro Things to Do