3 in 1 Hanging Bridges, Fortuna Waterfall & Volcano Hike
This tour combines some of the best attractions that Arenal has to offer—hanging bridges, the La Fortuna Waterfall, and the Arenal Volcano National Park. It's a fantastic introduction to the Arenal area.
This tour is aimed at travelers who have limited time in Arenal or those who simply want to enjoy the most of what this area has to offer.
Start the day with a guided hike through a forested reserve. The trails here wind through the rainforest and connect with suspension bridges that extend into the forest canopy. These bridges give travelers a unique view of the forest and offer up an excellent opportunity to spot birds, monkeys, and other creatures. Fruit is offered at the end of this activity.
Around 11:30 AM you'll head to the La Fortuna Waterfall. Descend the 500 steps to reach the falls, which cascade about 200 feet (60 m) into a clear pool and are surrounded by lush forests. While here, you can take pictures, swim beneath the falls, or simply sit and enjoy the scenery. Around 1:30 PM you'll visit a local family for a typical-style lunch. The lunch is tasty and served in an open-air area. Costa Rican coffee is offered before you head to the final activity.
At 3:00 PM the tour journeys to the Arenal Volcano National Park. This portion of the tour will teach you about the history and biodiversity of this important park. You'll walk along forested trails and pass through a lava flow that dates to the 1992 eruption. The park enjoys excellent views of Lake Arenal and the Arenal Volcano.
After a full day spent exploring the Arenal area, you'll return to your hotel around 6:00 PM.
What to Bring:
Close shoes, rain jacket, comfortable clothes, swimming suit, insect repellent, towel and camera.
What's Included:
Transportation, bilingual naturalist guide, bottled water, fruit, lunch, and entrance fees to the parks.

Transportation
Many of our tours and activities offer transportation pick up & drop off options from several locations and destinations. Options vary by tour, see "More Time and Rates" for full details.
What to Bring:
Close shoes, rain jacket, comfortable clothes, swimming suit, insect repellent, towel and camera.
What's Included:
Transportation, bilingual naturalist guide, bottled water, fruit, lunch, and entrance fees to the parks.

Transportation
Many of our tours and activities offer transportation pick up & drop off options from several locations and destinations. Options vary by tour, see "More Time and Rates" for full details.
Our tour guide was extremely knowledgable. He made it a terrific day for all of us. We would highly recommend booking this tour.
All three destinations were phenomenal. The landscape was beautiful. The intensity of the La Fortuna Waterfall was astounding. I would advise people of the 500 steps down and back at the waterfall. We did see some people struggle with the large amount of steps. But it was well worth the exercise!
This was a fantastic trip that exceeded out expectations. The hanging bridges were awesome and we saw so much wildlife. The guides worked hard to spot them. Lunch was a highlight at a local family house. Waterfall was amazing wish we had more time there
Wanted to do all 3 of the sights and being able to do them all in 1 day was ideal for our timeline. The Hanging bridges tour was awesome way to see the rainforest. Our guide was superb. The volcano hike was exhausting uphill but again our guide was very interesting. Travel time to a delicious lunch gave our legs a rest. The waterfall walk down & up was also a good workout but well worth it. Great day!!!
We booked this 3-in-1 combo thru Anywhere Costa Rica and the service provider was Rainforest tours. A lunch was included in the price. We were picked up at our hotel on time and each activity was well conducted. Michael was our guide for the day and went out of his way to spot/find animals while ensuring our safety and enjoyment. It was evident that he enjoyed his work. For the tour of the Hanging Bridges it was just our group of three. There were several large/noisy tour groups also visiting the day of our tour, we just stopped and let them rush by. My sister is afraid of heights and she replaced my husband, who could not go on this trip to Costa Rica – all the excursions were already booked and I was concerned that she would freeze on one of the bridges. Michael walked ahead of her and guided her across each bridge, then he would come back for the two of us and explain what we were seeing as we crossed at a more leisure pace. We enjoyed this nature walk that took us through a secondary forest. Although we liked walking across the multiple swinging bridges and the views, it was Michael who made this excursion so memorable. He was professional, personable, knowledgeable and fun. Throughout our tour to, though, and from, the Mistico Hanging Bridges Park, he answered all our questions and taught us general and specific information about the terrain and all that inhabited it, in a very conversational way. As we hiked, Michael explained the importance of ridges in trees, the strangler fig and the walking palms. I remarked that it was like being in a nature class, but so much more enjoyable. Once he spotted an animal, he would quickly set up his telescope spotter and we would stop to view and take pictures through the scope. We would never have seen so many creatures without him. Michael shared a great deal of information about the animals and ecology of the rainforest in such an interesting way that he left us with a true appreciation of the wonders of the rainforest. He made our trip to the Mictico Hanging Bridges Park an experience to treasure. Following the tour of the Hanging Bridges, we returned to La Fortuna and picked up another four guests, then we were driven to the La Fortuna Waterfall. This activity is not advisable for anyone with mobility issues. We walked down about 500 steps and were given some time to swim in a pool near the waterfall. There were a few platforms to view and take pictures, and then a swimming area. The area right at the bottom of the waterfall was closed but there was a small pool nearby. Although I did not get into the water, it was fun to watch families, couples, and friends swimming and enjoying the water. Then the walk back up …. All our tummies were grumbling by now so Michael drove us to a farm for a Costa Rican lunch. The lunch was delicious. Our last excursion was the Arenal Volcano hike – this was a short hike of about 3km return, and not too strenuous. We were very fortunate as it was a good day for viewing the volcano (and taking photos). The views were wonderful and the mountain was clear during our entire hike. Michael explained that the Arenal Volcano is an active volcano and last erupted in 1968. It continues to smoke. He provided a history of the volcano and explained the reason for the shape of the mountain and how the landscape has recovered from the 1968 eruption. It was interesting to hear about the history of the volcanoes in Costa Rica and the impact it has had on their environment, nature and people. This was a highly enjoyable tour and a great start to our adventure in Costa Rica. Thank-you Rainforest Tours.
The guides, Jorge and Mike, were very friendly, accommodating, helpful, and fun!
This was an amazing excursion! Our guide Tony was so great! This was so much more than we ever expected. Best adventure ever! You will be exhausted by the end of the day! We logged 7 miles of hiking and 100 floors (on my fit bit). It was so fun! Worth waking up early and worth every penny! The food was amazing also!
We had an amazing time. Our guide was knowledgeable, friendly, and great all day - same one for all 3 tours. For the Hanging Bridges, he brought a scope, and was able to show us up-close images of the animals he was spotting along the way - dart frogs, tarantula, a toucan, and more. He was also able to take amazing photos, with our cameras, through the scope so we have great pictures to bring home and show from the trip. Expected the waterfall to be a hike, but it was really just a paved path down 500 stairs. Really pretty once we got there (with all the other tourists!), and we had a nice visit. Volcano hike - tours aren't allowed to go up all that far on the '68 lava field. Not our guide's fault - just didn't realize that when booking. That said, he then took our group down another path, in hopes of finding howler monkeys. No such luck, but he caught and showed us an amazing Owl Butterfly, and told us all about them. It was amazing! Also, not to be minimized, the bottled waters, fresh fruit, and included lunch were wonderful and convenient.
Enjoyed this tour! The guide William was excellent! He answered many of our questions with a lot of patience. He took the time to stop and show us birds along the way, spoke about history and also some family conversation! We had a great time with him.
This was a fantastic tour as I stated in a previous comment area. One of the best tours we have ever taken and we travel a lot!!
Our guide was very knowledgeable and showed us a wonderful day
This was a very enjoyable day of tours, seeing lots of animals, a beautiful waterfall, Arenal Volcano, and the lunch of typical Costa Rica food was great.
William was a fantastic guide for the Hanging Bridges, and we truly appreciate the attention we got for being on our honeymoon. The cake was a fantastic touch - definitely made it memorable for us.
William was a wonderful guide. His having grown up in the area and his personal experiences around Arenal made it a very personal connection. He offered to take pictures of our family and also of many of the animals we saw, through his scope, on our hike.
A HUGE workout, but incredibly beautiful. Juan Carlos was so incredibly knowledgeable, kind, and he went above and beyond.
What an amazing day. The 3 in 1 tour was one of the highlights of our ten day vacation!
Tony our guide was exceptional- very engaged and knowledgeable. He set a high standard for the rest of our trip. He showed us things that we would never have seen on our own. I think he has a secret talent- talking to the howler nonkeys! Exceptional! Our day with him was probably the highlight of our trip!
This was a highlight of our trip. Our guide was very knowledgeable and we were able to see three different types of monkeys, sloths, toucans, bats, tarantulas and snakes. The waterfall swim was so refreshing and our lunch was at a beautiful location and was delicious. The volcano hike ended off an already amazing day in a very interesting way. Definitely one of our favourite days!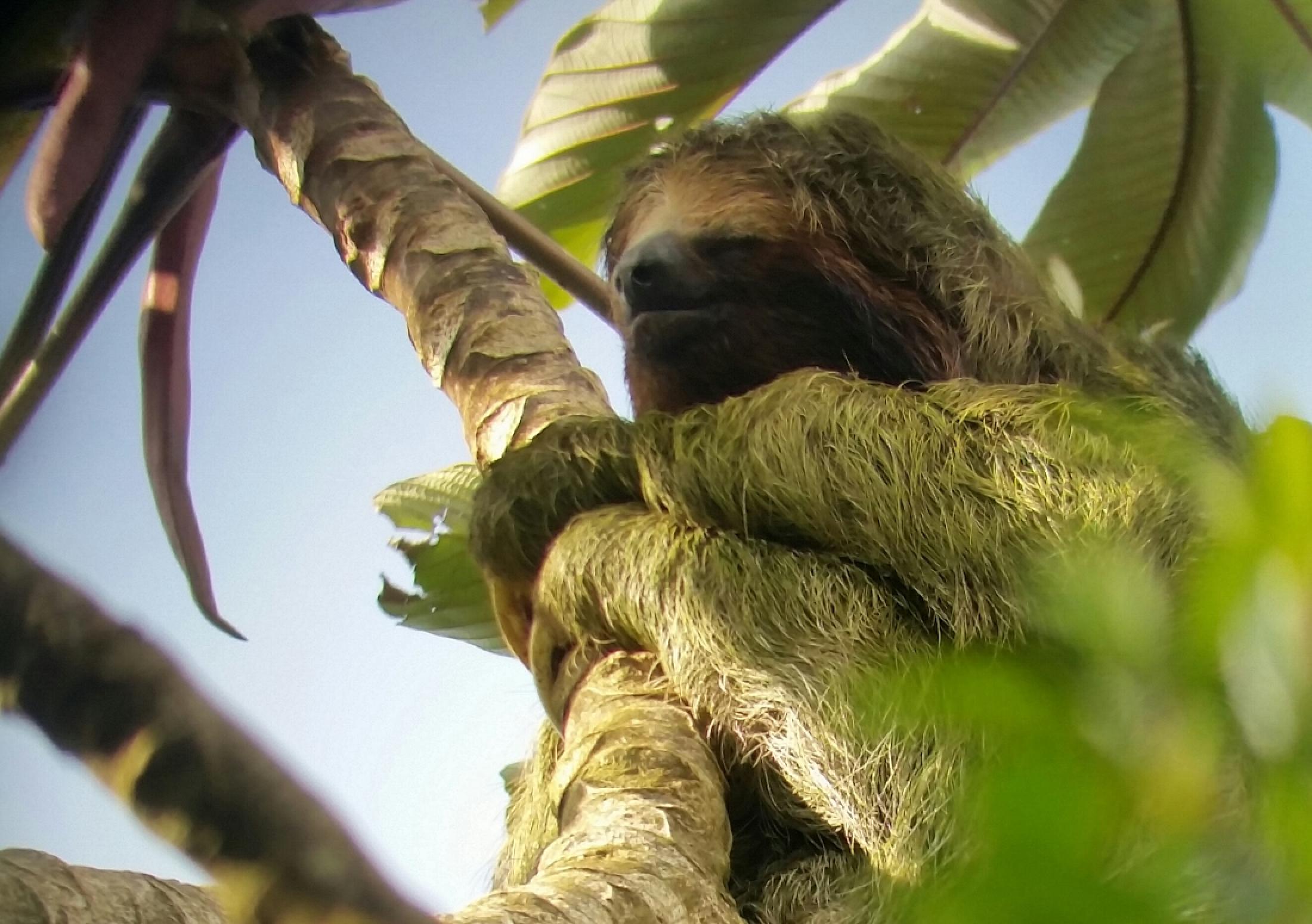 287
Anywhere.com