Playa Panama, Costa Rica
Panama Beach (Playa Panama) is located a short distance away from Playa Hermosa, on the southern point of Culebra Bay. Panama's 1-mile (2 km) dark-sand beach is ideal for visitors seeking quality rest and relaxation, and it offers a selection of moderately priced to luxurious lodging. Take a stroll under the swaying brazilwood, sarno, and mesquite trees, or enjoy a swim in Panama's calm surf waters.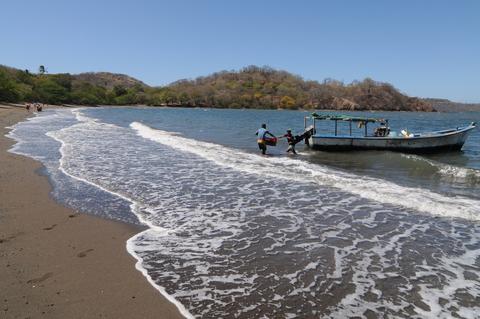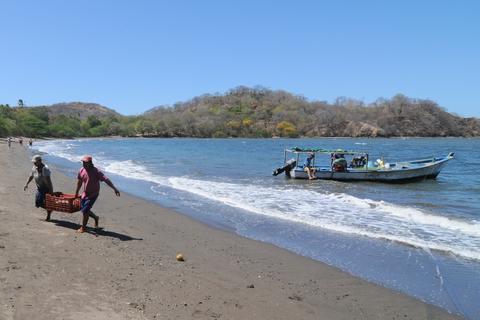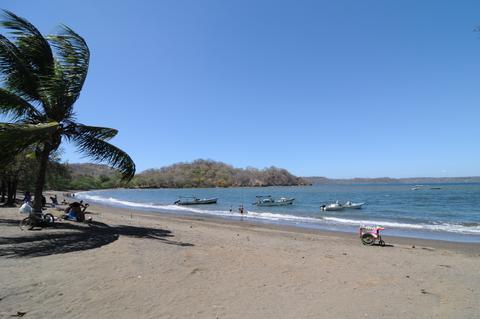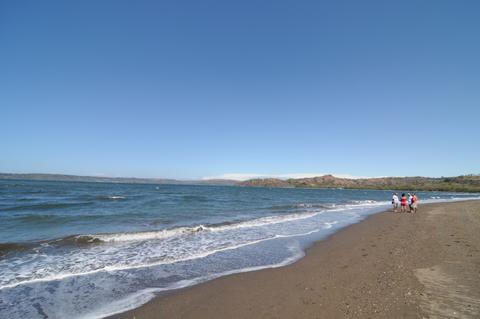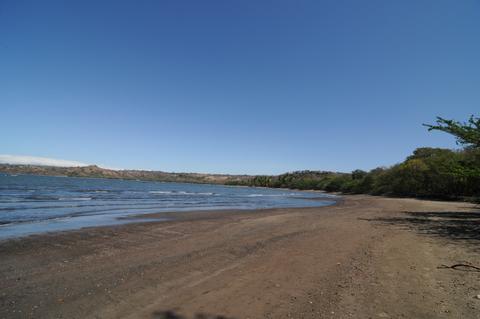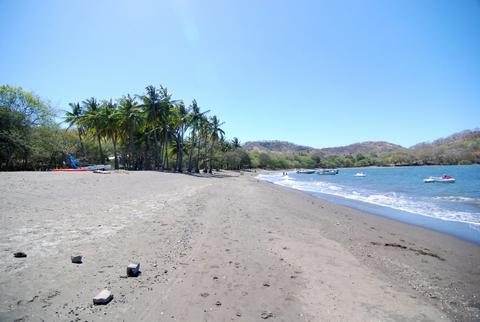 Panama Beach's rock free, smooth, grainy sand is great for laying down to soak up the sun. With its position south of Culebra Bay, Panama's swimming conditions are idyllic. Ocean tides are often low and the break is calm. Additionally, the Papagayo region's abundant good weather makes great conditions for water recreation such as sailing, Scuba Diving, and sport fishing.
Once a remote beach with very little in way of development, Panama Beach has undergone a metamorphous in recent decades as the Papagayo region continues to boom with new developments. The addition of a splendid Four Seasons Hotel is complete with its own first-class golf course, designed by Arnold Palmer. Other luxury resorts extend up and down the coastline, and they are surrounded by large homes and sheik condominiums. Panama's fine-sand beach overlooks the north cusp of Culebra Bay (Bahía Culebra) and its ongoing development. The massive Papagayo Project, with its goal of developing 2,300-acres and $400 million worth of luxurious hotel accommodations, sits in plain view.
As is characteristic of luxury resort towns, services are extensive and often cater to the affluent. Fashions can be found at Panama's numerous boutiques, and the best in Costa Rican and foreign cuisine can be found in the town's fabulous, although pricy, restaurants. North American retirees are ubiquitous, but locals have adapted to the large presence of these foreigners who fuel northern Guanacaste's economy.
Within close proximity to Playa Panama, Hermosa Beach and Coco Beaches (Playas del Coco) are a mere five-minute drive away on a paved road. There are numerous national parks in the region including the famous Rincon de la Vieja National Park (Parque Nacional Rincon de la Vieja), Palo Verde National Park (Parque Nacional Palo Verde), and Santa Rosa National Park (Parque Nacional Santa Rosa).
Panama Beach's close proximity to Liberia's Daniel Oduber Quiros International Airport facilitates access from abroad or elsewhere in Costa Rica Rica. The road from Liberia to Panama is well-paved and allows seamless travel.
Playa Panama Personalized Trips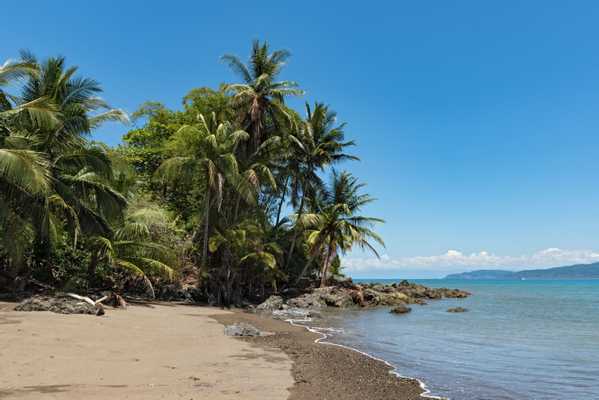 Costa Rica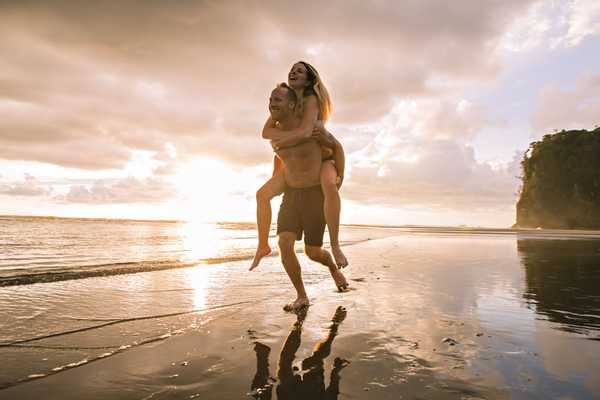 Costa Rica
Pura Vida Style Honeymoon
Customer Reviewed We were so pleased with this service and the amazing trip they put together for us. We're so glad to have spent our honeymoon in Costa Rica where we could be close to nature and have so many new experiences.