Santa Teresa, Costa Rica Zip Lines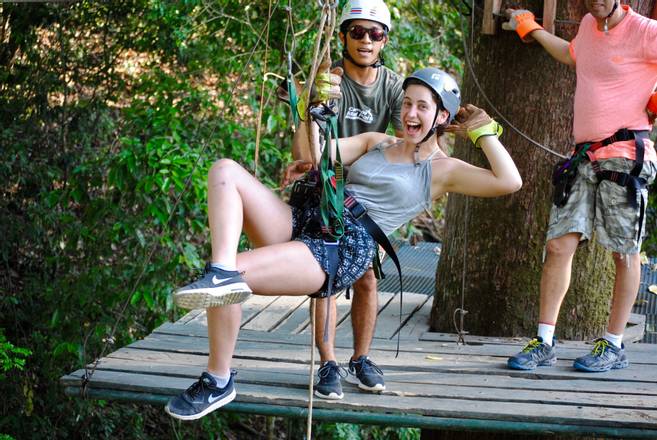 Mal Pais Canopy Tour
Santa Teresa
Mal Pais Canopy Tour takes you to explore the treetops just outside of the Cabo Blanco Nature Reserve. This mile of zip line takes you to 11 different platforms stationed throughout the forest.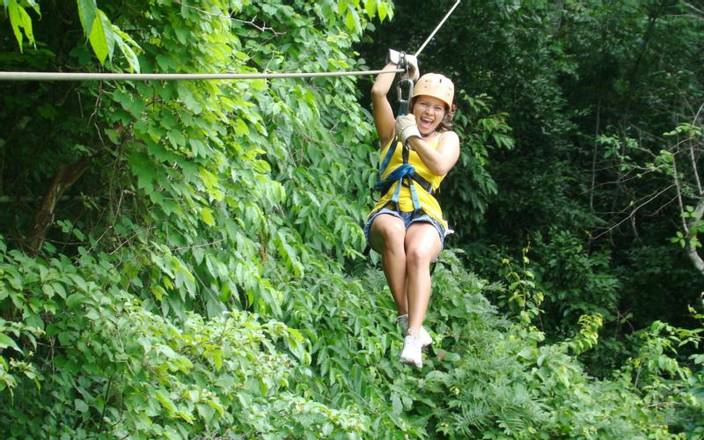 Montezuma Canopy Tour
Montezuma
This is an adventure tour that introduces you to the landscape and culture of the Nicoya Peninsula. It starts with a zip line tour and ends with a visit to a bustling shopping area in the town Montezuma. Along the way, your helpful guide will be able to give you some interesting pointers for spotting wildlife, and tell you what to expect from Montezuma culture.