Puerto Viejo, Costa Rica Species Exhibits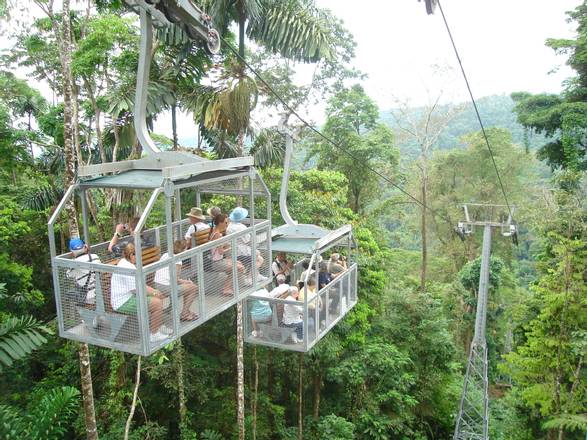 Veragua Rainforest Full Day Tour
Veragua Rainforest
The Full Day Tour to Veragua Rainforest includes a Rainforest Tram, Trail of the Giants, Puma Waterfall trail, and a visit to the INBio research station. Visitors to Veragua will have the opportunity to learn from naturalist guides about the rainforest's biodiversity.
Jaguar Rescue Center Tour
Puerto Viejo
On this tour, you'll get to see animals as well as meet animal trainers that have extensive experience with jungle wildlife. This isn't a zoo, but a place where you can see animals in the wild, with monkeys and birds chattering away in the trees. As you walk around the property, your guide will provide you with tips for approaching animals.