Jungle Beach Hotel
El Hotel Jungle Beach se ubica a lo largo de la carretera principal que lo conduce hasta el Parque Nacional Manuel Antonio, Como una de las áreas más escénicas y biodiversas del país, Manuel Antonio es sumamente popular con los viajeros, y por una buena razón; el parque es increíblemente diverso y le brinda a los visitantes la oportunidad de divisar la vida silvestre.
Jungle Beach Hotel
El pueblo de Manuel Antonio posee todas las comodidades que un viajero podría esperar de un destino popular; restaurantes, tiendas, boutiques, y más. Sin embargo, la razón por la que la mayoría visitan la región no es por el pueblo o ciudad, pero por el parque. El parque, el cual es pequeño pero repleto con flora y fauna, es reconocido como uno de los mejores del país. Los senderos se extienden a través de la selva tropical y conducen a hermosas playas de arena blanca. Dentro del parque, usted podrá divisar monos, perezosos, iguanas, y más. Aparte del parque, los viajeros podrán experimentar del kayaking, canopy (tirolesa), snorkeling, y rafting.
El Jungle Beach Hotel está bastante cerca de Playa Espadilla y del Parque Nacional Manuel Antonio. La ubicación indudablemente es una de sus mejores características, dado a que los huéspedes disfrutan del fácil acceso tanto a la costa como a la selva tropical. El hotel se sitúa en medio de la selva y posee terrenos que albergan todo tipo de plantas tropicales. Este medio ambiente tiende atraer monos, aves y perezosos, los cuales podrán ser apreciados por los huéspedes desde sus balcones.
El hotel se extiende a través de varios niveles. Como ya fue mencionado, los balcones cubiertos conforman el frente de todos los dormitorios y ofrecen un gran lugar para disfrutar del escenario tropical. Algunos balcones son privados, mientras que otros son compartidos. Los dormitorios son espaciosos, cómodos, y bien iluminados. Tienen un piso de madera noble y enormes ventanas, y cada habitación se encuentra decorada individualmente con lámparas para lectura. Todas las habitaciones tienen un baño privado y limpio con agua caliente y duchas con una gran presión (una gran comodidad para relajarse después de un día en la selva tropical). Hay vestidores para guardar su ropa, y acceso a un Internet inalámbrico confiable.
El hotel ofrece un desayuno complementario ligero cada mañana que consiste de tostadas, fruta, repostería, café, jugo y té. El personal es amistoso y podrá recomendarle actividades y restaurantes.
Facilidades y Amenidades
---
Restaurant in Hotel
Free Breakfast
Wireless Internet
Spa Services
Wheelchair Accessible
Swimming Pool
Aire Acondicionado
Balcón
Televisión por Cable
Abanico
Agua Caliente
Internet
Lavandería
Parqueo Privado
Caja Fuerte
Facilidades y Amenidades
---
Restaurant in Hotel
Free Breakfast
Wireless Internet
Spa Services
Wheelchair Accessible
Swimming Pool
Aire Acondicionado
Balcón
Televisión por Cable
Abanico
Agua Caliente
Internet
Lavandería
Parqueo Privado
Caja Fuerte
Jungle Beach Hotel
Accommodations & Rooms
5
Rooms
3 QueenOR 2 DoubleOR 1 Double
3 QueenOR 1 SingleOR 1 QueenOR 1 Queen +1 Single
1 QueenOR 1 Queen +1 SingleOR 2 Queen
Get your Perfect Vacation!
Free Custom Vacation Planning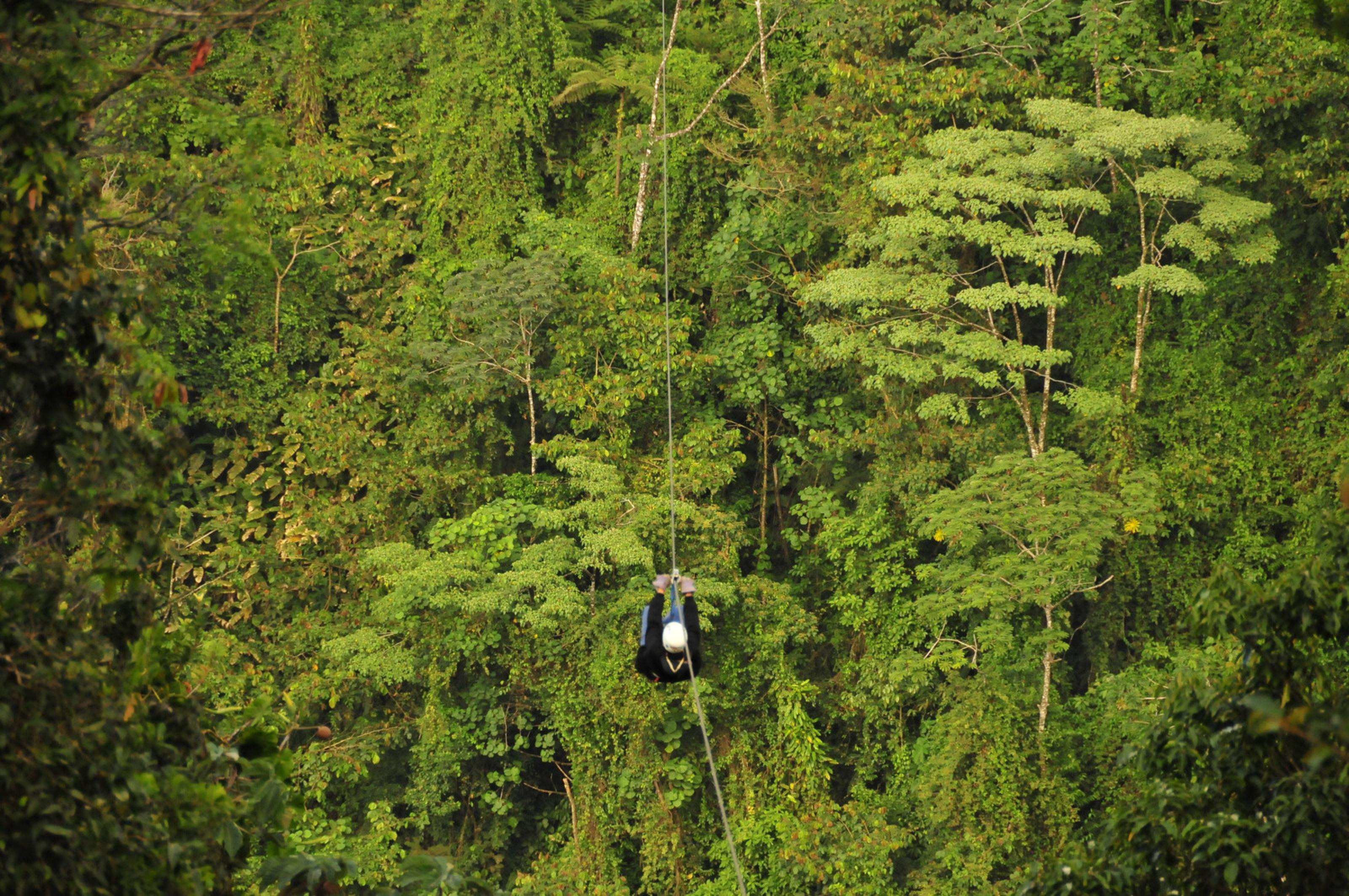 Is Your Planning Service Free?
Yes! The rates are the same if you book directly with the hotels and tours. We offer the additional value of an expert planner to ensure your trip is perfect.
How Does Your Service Work?
We listen to your vision for your trip and ensure that your experience exceeds all of your expectations. Think of us as the "Zappos of Travel." We do more than book your reservations — we take a holistic approach and create seamless plans.
Can I Trust You?
We have planned thousands of vacations for people just like you. Our mission to redefine and simplify travel planning began in 2006 in Costa Rica, and it continues to this very moment. With over a decade of travel planning experience, we are confident that we can craft your perfect vacation for free.
Nice, comfortable place to stay. It was clean and staff was very helpful. Very easy access to beach. Highly recommend.
The staff here were extremely friendly and helped recommend us great restaurants. The hotel was within walking distance to both the beach and Manuel Antonio national park which was great. We saw sloths and capuchin monkeys literally on the street this hotel was on. It was awesome.
This Hotel was clean..breakfast good..A/C great...Hot water pressure awesome..staff was like family and we felt like we were really living in the Jungle. The monkeys played on the balcony and we got great pictures. I got sick one night and they gave me warm soft blankets and hot tea and sent fresh fruit to my room. This place was a great value. I loved the eclectic boutique feeling of the rooms, restaurant/bar and pool.
Great place. Central location and close to the beach.
Great place to stay if you want to see monkeys every morning!! So cool
The howler monkey that came out at night sounded like King Kong! I couldn't believe the next morning when I found out it was just a little monkey. Loved having the monkeys hanging around. Staff were also very nice and helpful. Nice having a private access to the beach. I didn't find out about it until the next day though.
This hotel was very nice. Our room was clean, air-conditioned, and we even got to see the squirrel monkeys one afternoon by the pool.
Jungle Beach hotel was great. The receptionist was very helpful in setting up some activities for us. It was very cool to hear and see the monkeys in the morning. The access to the beach was great and we loved having the bus stop easily available. Our room was spacious and clean.
This was by far the coolest hotel that was booked. There were so many monkeys and sloths! It was actually insane how much wildlife you were able to see just sitting around the pool eating breakfast. It was a really wonderful introduction to the area and felt super clean and safe.
Oh my gosh....the Capuchin Monkeys were hilarious! They were climbing on the trees right outside our room. Great freshly-prepared breakfast each morning! It was great to be able to just take a short walk to the beach also.
This was our favorite hotel!! There are monkeys everywhere, it's a PERFECT location to the beach and to the national park, the bus stops right in front, and the staff could not possibly have been any nicer, helpful and accommodating. This hotel was a huge part of our trip in Manuel Antonio and we would absolutely stay here again!!!!
LOVED THIS PLACE! MONKEYS visited every day!
There are lots of monkeys and mangos at the hotel. It is literally like living in Jungle. The only downside is lots of mosquitos.
Excellent. This is an excellent hotel if you want to be close to the beach and national park. This is the best part of the real Manuel Antonio. We loved it here, especially the morning wake up call from the Howler Monkeys. Great value.
Best location - close to the beach and the National Park!
Clean hotel, staff were professional took a little warming up to get some good interaction and assistance from them - once they started then it all flowed well and ended up helpful with booking additional tours. Hotel was nice, great location close to the beach, I had the impression it was a little in from the main road, thank fully the traffic at night was not to bad.
The cleanliness was very good. The staff was helpful and professional. It would have been nice to have hot water in the shower. The beds were quite uncomfortable and had plastic mattress pads which were loud every time you moved and made you sweat. The very best thing about the Jungle Beach is the location - it's perfect. Very quick and easy access to the beach and little town of Manuel Antonio.
The only thing we didn't like was walking on the busy street/highway to get to the beach and food. Would have felt very uncomfortable if we had little children with us. Otherwise the hotel was wonderful and we loved watching the monkeys. The breakfast was great too. Very fresh fruit, juice and coffee.
Jungle Beach Hotel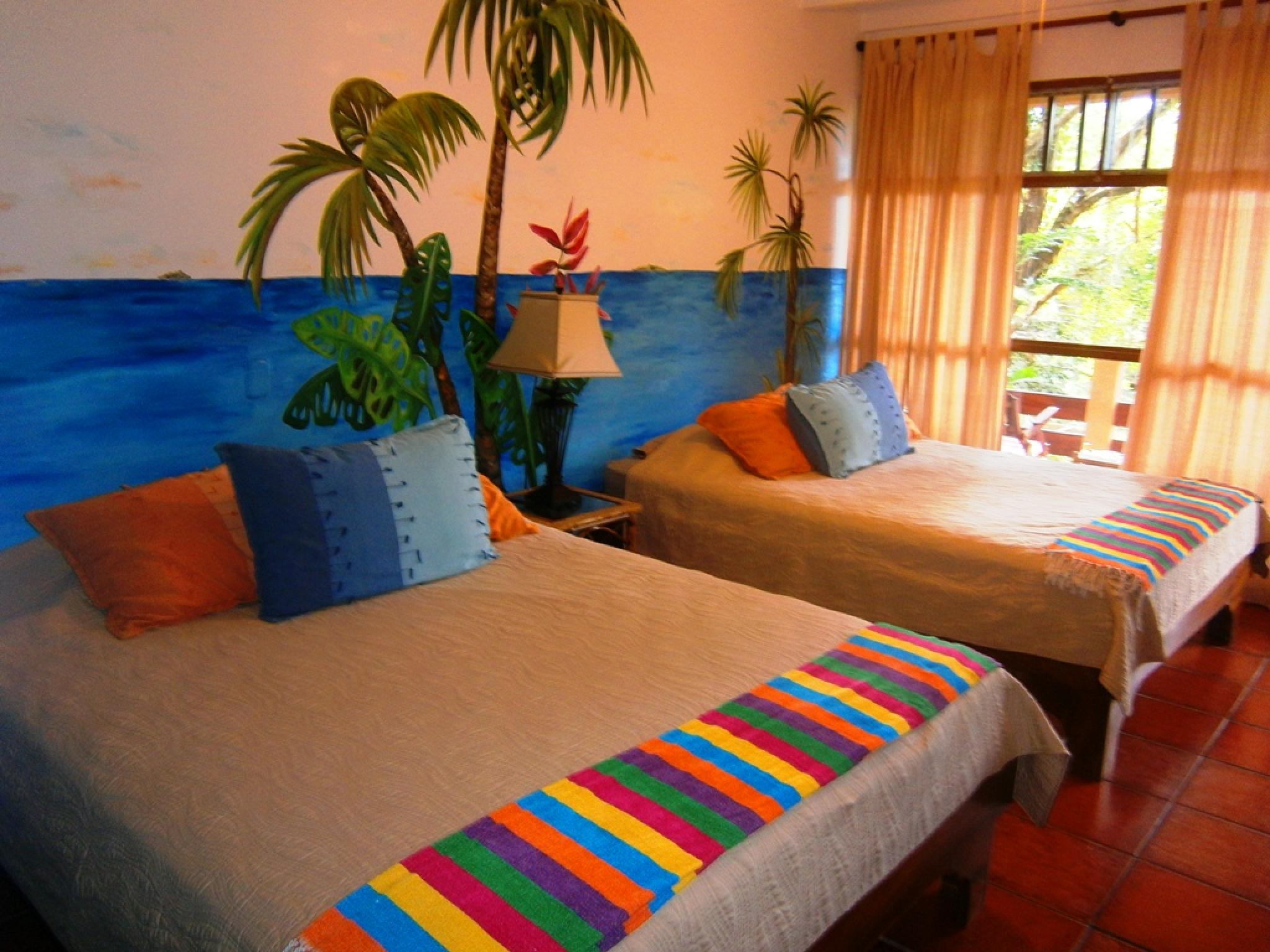 Room rates: $96
237
Anywhere.com